The Peppercorn Hill Sales Office Now Open via Appointment Only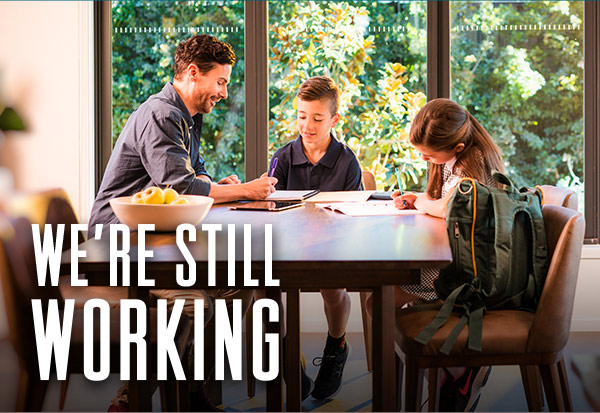 The Peppercorn Hill Sales Office Now Open via Appointment Only
September 2020 in
Covid-19
As Melbourne enters the Second Step towards reopening and following the announcements by the Victorian Government on Sunday, 27 September, we are thrilled to be able to welcome you back into our Land Sales Office by appointment only.
As always, we remain focused on ensuring a safe environment for both our customers and staff and have the necessary measures in place to assist in reducing the spread of COVID-19.
Our Sales Team are on hand to support sales enquiries, you will need to make an appointment to visit the Sales Office and you will be required to carry a letter explaining your purpose for travelling which will be provided.
Please note the following requirements when visiting our Sales Office:
You will be required to provide your details for contact tracing before entering the office.
If you are unwell, displaying symptoms of fever, cough, or shortness of breath, we ask that you please do not visit at this time.
One customer and one other person from their household or their partner can attend the appointment. A child under the age of 18 years of age may also join the client for the visit.
You may be required to wait before entering the Sales Office, and we ask you to practice social distancing during this time.
Please always practice social distancing of a minimum of 1.5 metres whilst in the office.
We will have hand sanitiser available for use before and after entering.
Face masks covering the mouth and nose must be worn at all times.
Warning signs and stickers will be displayed to advise of the above.
Customers will not be allowed to travel between metropolitan Melbourne and Regional Victoria to visits our Sales Offices at this time.
Thank you for your ongoing patience and understanding. We understand that not everyone will be ready or able to visit. You can still continue to chat with a consultant from the comfort of your own home including email, SMS, phone call, WhatsApp, Video call and Zoom meetings.
We look forward to welcoming you to Peppercorn Hill very soon.
Regards,
The Peppercorn Hill Team