10 ways to upgrade your home without moving!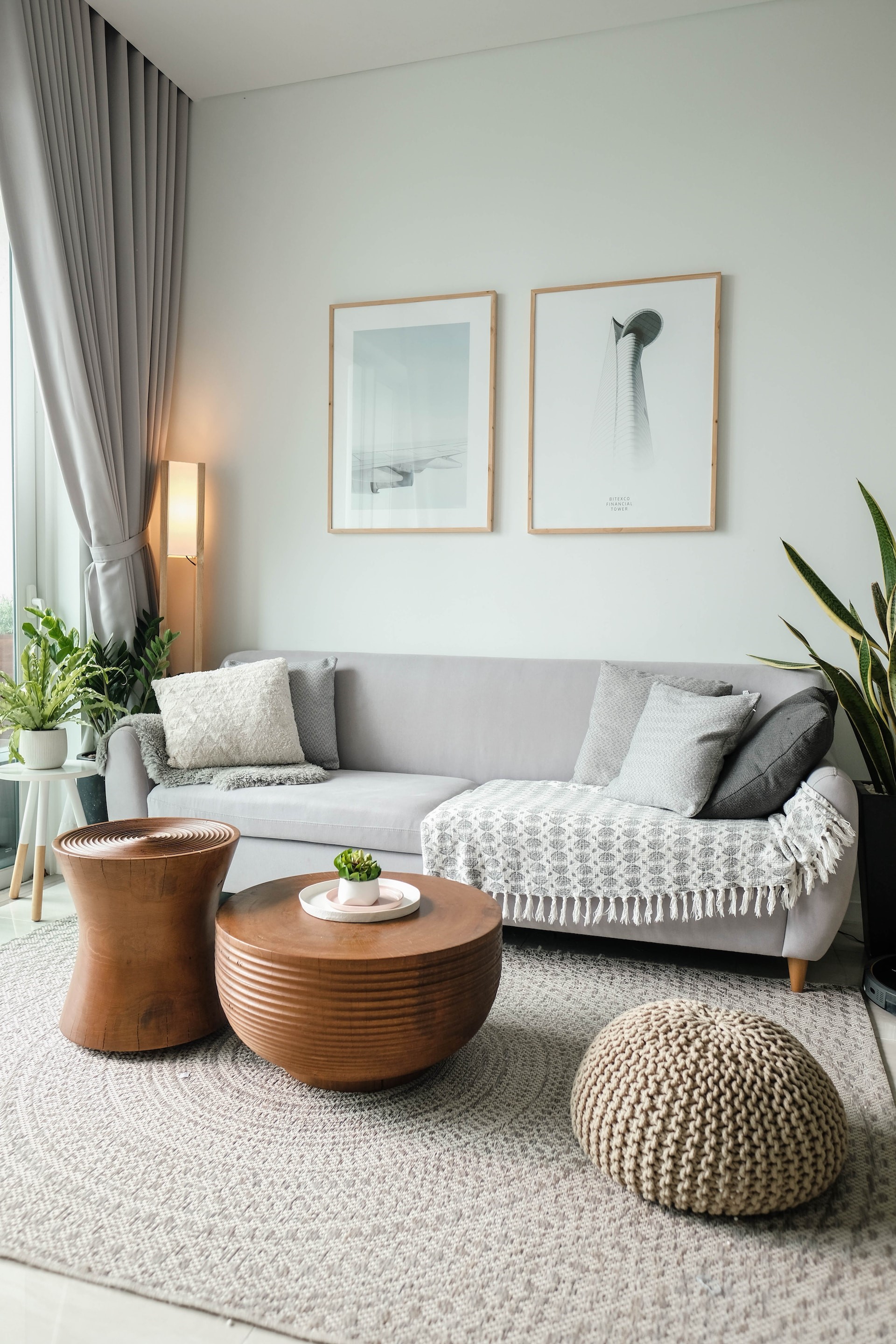 10 ways to upgrade your home without moving!
June 2023 in
Design Inspiration
How can you overhaul or update your house while bypassing major and costly renovations? Well, don't despair! Here are our top tips for upgrading your house, so it feels like new again – without breaking the bank!
Update with paint!
You can't beat painting as the cheapest and quickest way to make a maximum impact on your interiors and exteriors. Whether it's a single room or the whole house, a fresh coat of paint is one of the fastest updates around.
Do your homework first and make sure you work with the interior colour palettes you have – especially soft furnishings like couches and blinds or curtains, to achieve a cohesive look. Or if you're still not sure about colour, ask for some advice at your local hardware store or let a professional painter help you choose the right hue.
If you are planning on pulling out a paintbrush yourself, remember that an excellent finish hinges on preliminary sanding and filling. So take your time and smooth out your surfaces before applying your chosen colour and to produce a more professional finish.
Painting isn't just for walls and ceilings, either. Specialty paints can refresh laminate, tiles and floors, for a quick and easy way to rejuvenate your kitchen, bathroom or laundry.
Create more open space.
How can you do this without tearing out walls? Actually, making your home seem open and airy can be easier than you think. Sometimes it's as simple as getting rid of bigger, bulkier furnishings, or moving furnishings around the room to see what placement gives the most open space.
If you're attached to that huge armoire, cabinet or other bulky furnishing that is taking up a lot of space, then consider painting it a warm off-white colour which will help it blend into a room more easily. Mirrors can also give the illusion of more open space when placed opposite windows to reflect light into a room.
If you have a formal dining room that you really don't use, then consider turning it into a cosy den, home office, crafting room or library with a reading nook. This will make the current space you have more usable and creates a whole new room in your home that you never had before (without any messy renovations!).
Out with the old…
Another easy and economical way to breathe new life into tired interiors is to de-clutter. Stick to the rule of thumb – if you haven't used it in the past 12 months, donate, upcycle or bin it. It's all too easy to hang on to items we consider precious in one way or another, but if they don't serve a purpose and aren't sentimentally important, they're simply taking up space. So, start at the front door and discard everything that doesn't hold real value. A professional cleaner can help.
And if simply throwing things away is too much to bear, donate your unwanted goods to a local charity bin or op-shop. Just ensure your items are in working order and in good, clean condition. Otherwise, see if they can be repaired, sold online or given to friends and family.
Light it up.
Proper lighting can truly bring a room to life! While a poorly lit room looks small, dark and cramped, a brightly lit room appears open, airy and welcoming. There are numerous ways to brighten up your home with lights. Some of the easier methods are as simple as buying table lamps and floor lamps, placed strategically in dark corners or side tables, to make a room feel more welcoming and cosier. Or if you're feeling adventurous, replace out-dated ceiling fixtures and modernise with plenty of new lights and/or light shades.
Update handles and knobs.
Nothing dates your kitchen and bathrooms more than old-fashioned, worn and dirty handle pulls and knobs. So why not replace them with new ones? There are so many options to choose, from vintage-style to modern, in a wide variety of finishes including bronze, brushed nickel, aged copper, and stainless steel. And if you're finding it hard to decide what best suits your home, you could always buy one or two different styles to see what works best in each room.
Restoration rescue!
Why not breathe new life into a beloved, tired piece of furniture. Give an old coffee table or dresser a fresh coat of paint or varnish in a quality semi or high gloss paint. Just make sure furniture is sanded free of the old finish/stain, and don't be afraid to ask your local hardware store or a cabinetry maker for specific advice.
Or, if you're handy with a needle and thread, reupholster a chair or stool. Just make your measurements are accurate to avoid being caught short on fabric or buy a little extra to give yourself room to make mistakes.
Add a pop of colour.
Manchester and linen are another great way to give an instantaneous facelift to multiple areas of your home. New throws and cushions, or even just cushion covers, can reset the living area, while new quilts or doona covers can update your bedroom look. Likewise, new towels and bathmats are an easy way to add colour to your bathrooms, while something as simple as a fresh set of tea towels can brighten up your kitchen.
Widow dressing.
While they're sometimes overlooked, windows dressed perfectly to suit your style and taste can transform a room. Go bold and graphic with geometric curtain panels, or beachy with gauzy white sheers, or minimalist with bamboo shades—-the options are endless. But if you're stressing about all the possibilities, then take a cue from whatever colour palettes you already have in place. Sometimes the easiest option is to simply match curtain panels to the colour of your walls—creating a look that goes with any style.
Spruce-Up Your Bathroom
Bathrooms get dirty and dingy quite quickly. Begin a bathroom overhaul with a thorough cleaning. Yes, not a lot of fun, but the result is guaranteed to motivate you to spruce-up the rest of the bathroom. Once the room is clean, look at replacing outdated knobs, light fixtures, vanity, faucets, and shower curtains. By simply changing out one or two of the most outdated items, plus a fresh coat of paint, you can make your bathroom look modern and new – without  tearing out cabinets, walls or sinks.
Do sweat the small stuff.
Weekend DIY projects are all good and well, but missing tiles, half-sanded window frames and badly done plasterboard make a house look messy. Make time to finish what you started and hire a local handyman or tradie to help if needed.