$24,000 awarded to 16 local community groups thanks to the Peppercorn Hill Community Fund.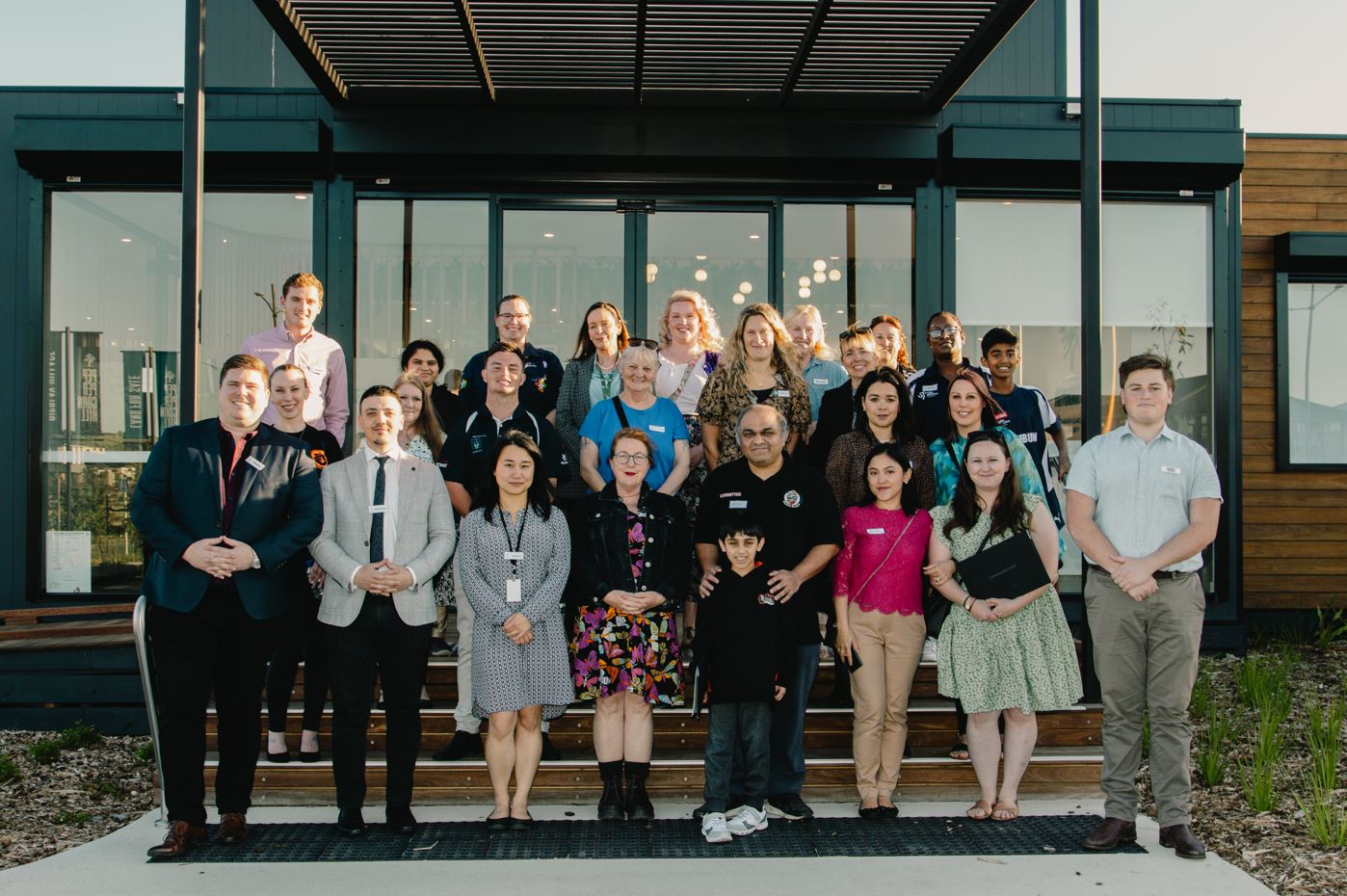 $24,000 awarded to 16 local community groups thanks to the Peppercorn Hill Community Fund.
November 2023 in
Events & Local Area
In mid October, 16 happy community and not-for-profit groups from Donnybrook and the surrounding area received grants totalling $24,000 at the 2023 Peppercorn Hill Community Fund presentation evening.
An annual initiative of Dennis Family Corporation, the developer of Peppercorn Hill estate, this is the second year the Fund has been up and running and saw an increase in the number of applications received.
Indeed, 2023 marks the 21st year of the Dennis Family Corporation successfully operating Community Funds across its residential developments. Over this period, it has distributed more than $1 million in grants across Victoria and Southeast Queensland, providing much needed financial support to hundreds of local not-for-profit groups and organisations along the way.
This year's presentation evening was held at the recently opened new Peppercorn Hill Land Sales Centre in Woodstock, with Nick Aubrey, Dennis Family Corporation Marketing Executive, on hand to congratulate each of the successful organisations.
Eligibility for the $1,500 funding extended to not-for-profit groups operating in and around Donnybrook, Woodstock, Wollert, Craigieburn and other surrounding suburbs.
Numbering amongst this year's successful applicants was the Epping Cricket Club. Young president, Jaedyn Kearney, is delighted to receive a $1,500 grant on behalf of the organisation.
"We already field a number of senior and junior men's teams at the Club. Given the huge surge in popularity of women's cricket over the past few years, we're also really keen to develop and expand our women's program. Specifically, we want to grow the number of women – and women's teams, playing for the Club and plan to put the grant towards coaching and equipment to attract more female members."
He adds, "For us, being a member of the Club is not just about playing cricket. It's also about being part of a community organisation, giving kids (and their families) a chance to forge friendships, build fitness and mental resilience. We see the development of our women's cricket program an integral part of this process, and we can't thank the Dennis Family Corporation enough for helping us make this a reality."
More details regarding this year's presentations can be found on the Peppercorn Hill website at www.peppercornhill.com.au.
Congratulations to all of the 2023 Peppercorn Hill Community Fund grant recipients:
- Boomerang Bags
- Bula Golf Club
- Craigieburn Cricket Club
- Craigieburn Little Athletics Centre
- From us 2 you
- Edgars Creek Primary School
- Epping Cricket Club
- Epping North Scout Group
- Helping Hands Animal Rescue Inc.
- Kalkallo Knights Basketball Association
- Second Chance Animal Rescue
- Shining Stars Playgroup
- United Minds Community Service
- Whittlesea Community Garden
- Whittlesea Community House Inc
- Wollert Fire Brigade (Country Fire Authority)