The Benefit of Choosing a House and Land Package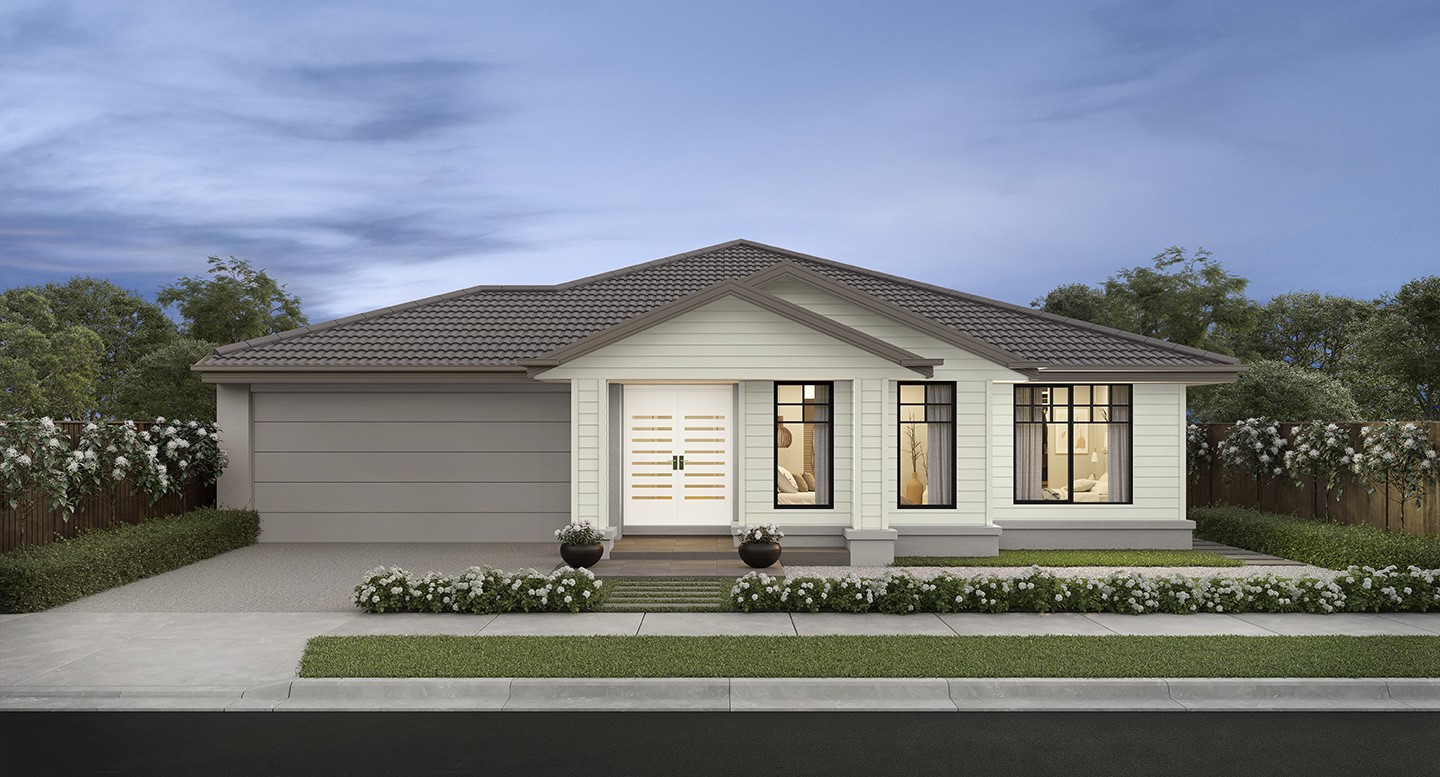 The Benefit of Choosing a House and Land Package
October 2023 in
Design Inspiration
The Benefit of Choosing a House and Land Package
Remove the stress of searching for your dream home with a house and land package. Find a great location and build a house you love within one of our planned communities across Melbourne and regional Victoria.
With a wide range of builders to choose from, and a selected range of land blocks and housing options to suit your budget and lifestyle, you can let the professionals take care of the rest.
It's a simple process that can save you money and time.
What is a house and land package?
A house and land package is a great option that significantly reduces the hassle of finding land, an architect, and a builder by combining the purchase of a block and the building of your home in one streamlined process.
When you select a house and land package across the Dennis Family estates, you're building a home within master-planned communities and from a developer with over five decades of industry experience.
Your builder will take care of the permits and project manage the entire development from start to finish, so you don't have to deal with multiple parties.
Why choose a house and land package?
Depending on your personal circumstances, purchasing a house and land package could be an affordable way to secure a home that's purpose-built for your family, in a desirable location that's packed with enviable amenities to service your new lifestyle.
Unlike purchasing an established home, a house and land package could save you money in stamp duty fees as you're only charged for the land purchase. As your house has not yet been built, you will not pay stamp duty for your anticipated luxury home. Any costs you save could be put towards paying off your mortgage.
Established properties can conceal major costly works that eager, unsuspecting new buyers may overlook, purchasing a brand new home removes these issues. A builder's warranty is included on all new-build homes, should anything major go awry.
Whether you're upgrading to a larger family home or downsizing to cosier square footage, a house and land package is your inclusive option to save time, money, and the hassle of organising trades yourself.
Get started in a great location.
Find a block of land within Australia's most liveable city with house and land packages available across our estates and suburbs in Melbourne's Metro North, West, and Geelong. Our estates generally offer a wide range of purpose-built amenities on your doorstep, schools, and planned green and recreational spaces.
Regardless of your stage in life – whether expanding or reducing your living space or seeking a tree change – a house and land package saves time, money, and the stress of the buying and building process.