Bringing Home the Winter Greens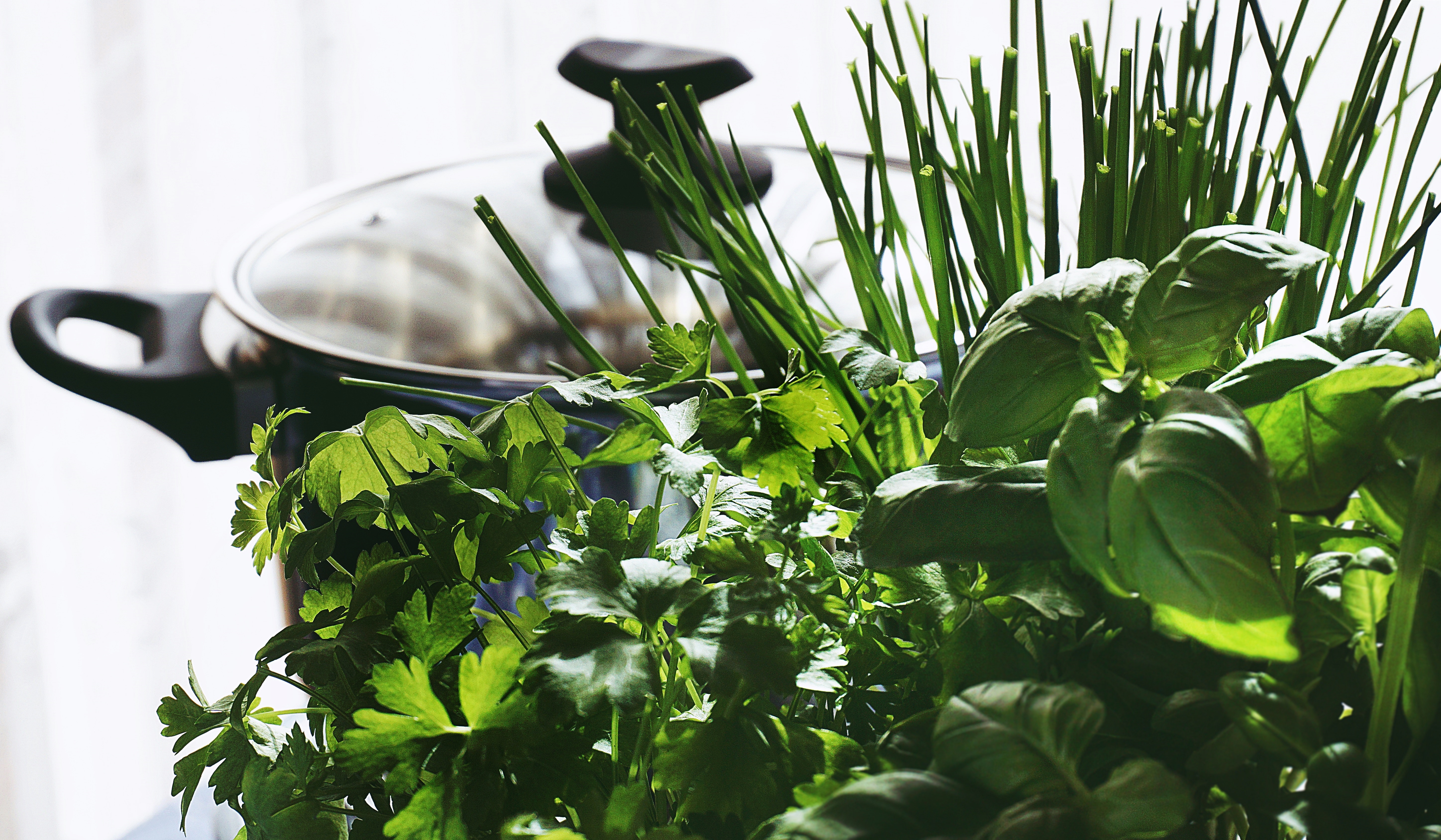 Bringing Home the Winter Greens
June 2022 in
Design Inspiration
Winter gardening can be both fun and refreshing. Here is some inspiration for some low maintenance herb options to grow in your home gardens this winter.
Gardening can be pure joy, especially during the cold winter months. There is a good level of moisture in the soil which makes it conducive for growing some productive greens, especially some herbs.
Herbs are low maintenance and easy to grow. What's more, you can grow them in small planters or cute bottles around your kitchen, patio, courtyard, or balconies. They can add delightful flavour and seasoning to your salads, meat dishes, curries, and soups, while also adorning your homes with green beauty.
Here's a list of herbs that you can easily grow in your home gardens this winter –
Thyme - Thyme is a low-growing woody shrub with tiny grey-green leaves that endure throughout winter. It comes in a few different types, with subtle flavour variations, so you can choose any that you like. The compact size of thyme makes it a good option to grow within smaller spaces. Thyme can add undertones of pepper and nutty flavouring to chicken, fish, and lamb recipes. Alternatively, you can use the leaves and flowers to add a minty infusion to your herbal tree.
Chives - Chives, a member of the onion family, is perhaps the easiest herb to grow. The grassy foliage can be trimmed all winter to add flavour to scrambled eggs, baked potatoes, and salads. You can use a large, recycled bottle to grow them and place them preferably in a protected area within your garden.
Mint – Mint comes in many varieties such as Vietnamese mint and Spearmint. Irrespective of which one you choose; plant them in containers as they are known to be very invasive. To keep the mint harvest going all winter, you can sink the pot into the soil within a cold frame to help contain the heat and humidity, while protecting it from the cold breeze. Mint can be used in many ways – as a subtle flavouring for your salads and teas or as a garnish on your gravy, as a condiment on a roasted lamb sandwich or toss with some pasta.
Sage – Sage is a small shrub with soft grey leaves or purple-leaved varieties. It is easy to grow and should be planted in sunny, well-drained spots with minimum watering. Take caution to ensure you don't over-water them. Traditionally, Sage is used to flavour sausages or meat stuffing, but can also be used to garnish omelettes and savoury tarts.
Curry Leaves – The Curry leaf plant is a small evergreen tropical tree with fragrant leaves, related to citrus. These plants will survive best if planted in full sun or light shade areas around your home or garden. A handful of these leaves can add some wonderful aroma to your curries.
Rosemary – A medium shrub that can be grown as a hedge plant, Rosemary is easy to maintain herb, best planted in well-drained patches of the garden. The aromatic leaves are often used to flavour lamb but are also excellent with potatoes, chicken, and soups, or infused in oil or vinegar. 
Coriander – Coriander is a beautifully fragrant herb that grows as tall as 50 cm. A well-drained, sunny yet moist corner, would be best to place these plants. The leaves can be used as a garnish with Asian cuisines, while the seeds, whole or ground, can also be used to flavour stir fries or other aromatic dishes. 
With so much variety of herbs available, the choice can be endless. We have picked the ones regularly used and easiest to maintain. So, why not start your own herb garden today?