Choosing the best community for you and your family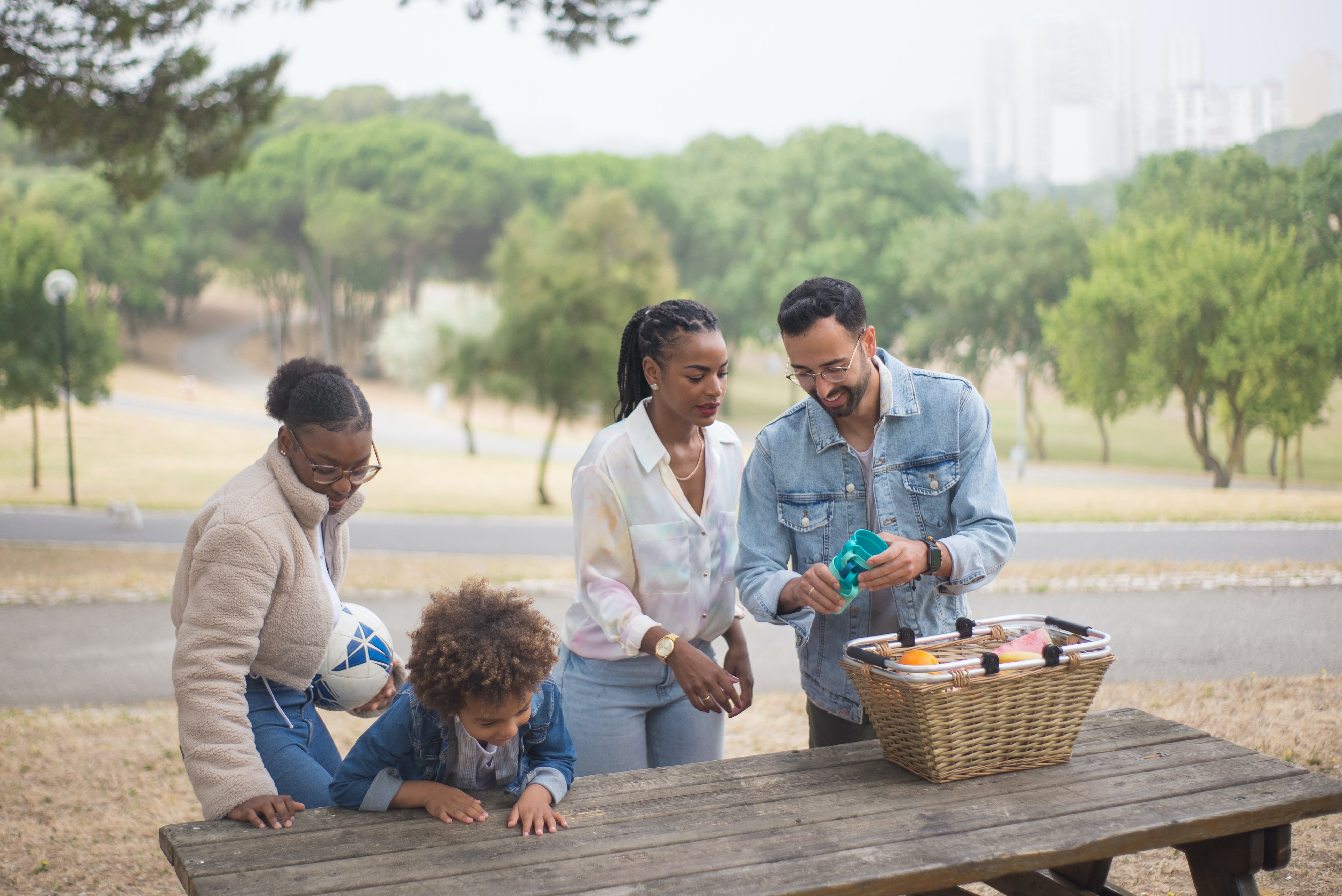 Choosing the best community for you and your family
May 2022 in
Events & Local Area
So, you're planning on buying, and maybe building, a house. One of the first and most important factors to consider when you embark on your new home journey is the location and neighbourhood where you'll ultimately be living.
Most of us want to live in a community that's attractive, safe, affordable, alongside other people we can imagine forming friendships and connections with. And, if we have a family, we'll probably also be looking for access to playgrounds, good schools and other amenities.
Here are some tips for researching and selecting the right community you can call home.
Create a profile of your perfect neighbourhood.
Before you start vetting suburbs and residential estates, take some time to really think about what things are important to you – now and into the future. There's likely to be some things that you may have to compromise on. So, make sure to create a list of your top five must-haves to help focus your search. For example, if you have children, you'll probably want to consider schools in the area and whether the community is family friendly. Other considerations might include the average home site size, architectural characteristics of other homes in the area, safety, and 'walkability'.
Be open to different areas.
It's also worth thinking outside the box and preparing to be a little bit flexible about the specific areas where you focus your home search. You might be surprised how well a suburb or an estate you haven't previously considered fits your needs.
Talk to the locals.
Don't be afraid to ask anyone and everyone for information about places you're not familiar with and/or are potentially interested in. Join local Facebook groups or speak with local real estate agents to get some honest insights into the suburbs and estates that fall within your consideration set.
If possible, it's also worth talking to a few residents in any suburb or estate that specifically appeals to you, to get their perspective on living there. Plus, it will give you a sense of whether it's a tightknit community or if people value their privacy.
Drive through the neighbourhood several times.
If you've narrowed down your search to a few specific neighbourhoods or estates, drive through them several times, at different times of the day and night, to give you a feel for how quiet – or busy they are, and also who your neighbours might be. Are most of the residents young singles? Young families? Middle-aged? Retirement age? Or a good mix of ages?
Having an atmosphere – and a complement of neighbours, that matches the type of lifestyle you want, will make a huge difference to your overall happiness in your home.
Keep a look out for kids
If you're contemplating moving into a specific neighbourhood or estate for the sake of your family, it's good to know if families are already happily living there. So, keep a look out for kids playing outdoors at various times throughout the day. Not only will this reassure you that your children will have other potential playmates living in the area, but also that their parents feel it's safe enough for their little ones to play outside.
Consider your proximity to what's important to you.
Along similar lines, think about how far is the neighbourhood or estate is from shops and restaurants, fitness centres, childcare centres, trees and parks or other existing or planned amenities that are important to you.
If you're a person who enjoys getting involved with your community, look into nearby houses of worship, art centres, libraries, and other centres of activity. You might also consider checking out local community newspapers, websites or community bulletin boards to find out what's going on in the area.
At the end of the day, being close to amenities that you frequent regularly can be a huge advantage, and also save you on petrol and car maintenance costs!
Schools
Once your kids are school-aged, they'll be spending a big portion of their day at school rather than at your home. That means, for families with children, nearby educational offerings are probably going to be amongst the key considerations you'll take into account when exploring different suburbs and estates.
To determine whether local schools in a certain area tick all the boxes for your needs, arrange on-campus visits and speak to other parents in the area to see what they think of what schools you're considering. You can also research schools online, look at posted school ratings and read any reviews. Plus, you can find out about classes sizes, how well students perform on NAPLAN tests and what percentage of students finish high school and/or go on to tertiary studies.
You'll also need to consider how will your child get to school. Do any local schools run their own buses or car pulls? Alternatively, are there good public transport options? Can they walk? Is it safe? How far is it to drive?
Commute times
Equally important, how long will it take you to get to work? Can you walk, or do you need to drive? And if so, will you be going with or against the traffic? Is the drive easy to navigate? It's a good idea to test the route during busy periods to find out whether and what is manageable.
Public Transportation
Is there public transportation available as an alternative to driving? During peak times, how often do buses or trains stop?
Current Value of Housing
Find out the current average value of houses in your target suburb or estate. Then ask local real estate agents how this compares with average home values over the past five years. To what extent has the neighbourhood changed and how has this affected property values?
It's also good to ask local agents if there are any future developments that may impact the value of homes in the area. Additionally you can generally find out information about any proposed or planned future developments at the local Council offices. As these can dramatically change a neighbourhood, increase taxes, and increase traffic, it's a good idea to investigate the future potential of the suburb or estate and then determine if that outlook will be suitable for you and your family.
Rates & taxes
You can also ask the Council what the average rates for comparable houses in your area are and how much and how much they've increased in the last five years, which will give you a guide regarding what you can currently expect to pay per annum. It's also worth finding out if there's another increase on the horizon and how much rates are likely to increase in the next five years.
At the end of the day buying and building your own home is one of the biggest investments you'll ever make – not just financially, but also for your lifestyle – now and into the future. So, taking the time to plan and prioritise will help you pick the perfect suburb and estate to call home.