Designing a family friendly lounge room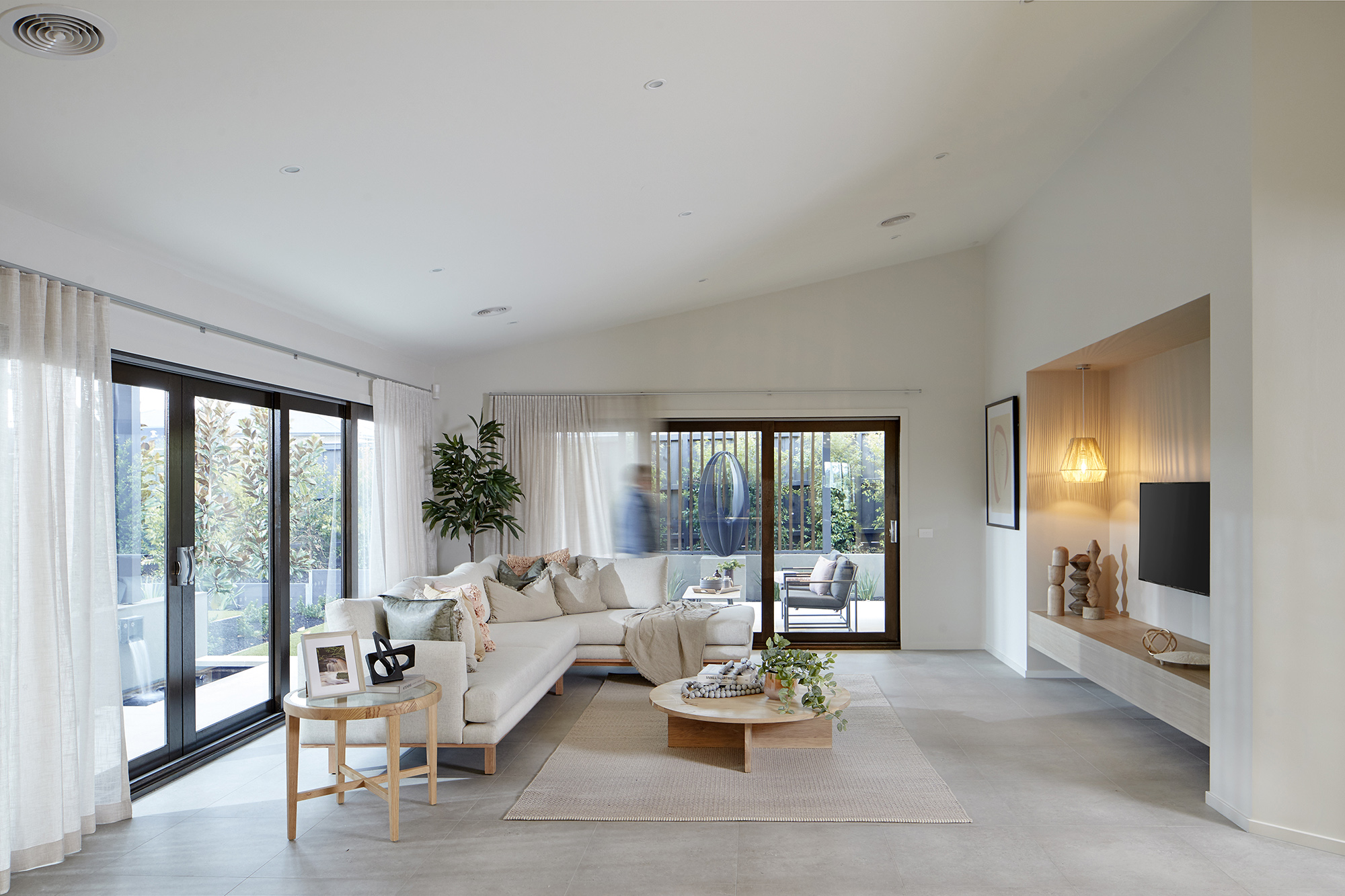 Designing a family friendly lounge room
October 2020 in
Design Inspiration
Jacinta Evans, Senior Interior Designer, Metricon.
The lounge room is often referred to as the heart of the family home – regularly having a duel life as a living and a work zone.
It can often be a challenge when designing a lounge room to find a cohesive balance between functionality and form, that works for a family now and into the future. When choosing a house plan it is always a great idea to look around various display homes, which can give you a sense of a space and provide you with some great ideas.
So, when it comes to a lounge room, how do we best decorate and arrange this space that will work for the whole family?
Jacinta Evans, Senior Interior Designer at Metricon suggests some great designer tips on how best to decorate and arrange this space that will work for all ages.
What are some features to incorporate into a lounge room that appeal to growing families and why?
Opt for a large and low cost modular over a formal sofa and armchairs. It allows you to put your feet up and spread out evenly on the seating area.
A multipurpose coffee table is a must for any growing family. Make sure your coffee table is open underneath to allow you to store kid-sized chairs. A coffee table with a drawer will make it easier to keep your space tidy as you can store toys and remotes inside.
A rug with pattern or texture is perfect for hiding stains and weathered flooring in a high traffic area.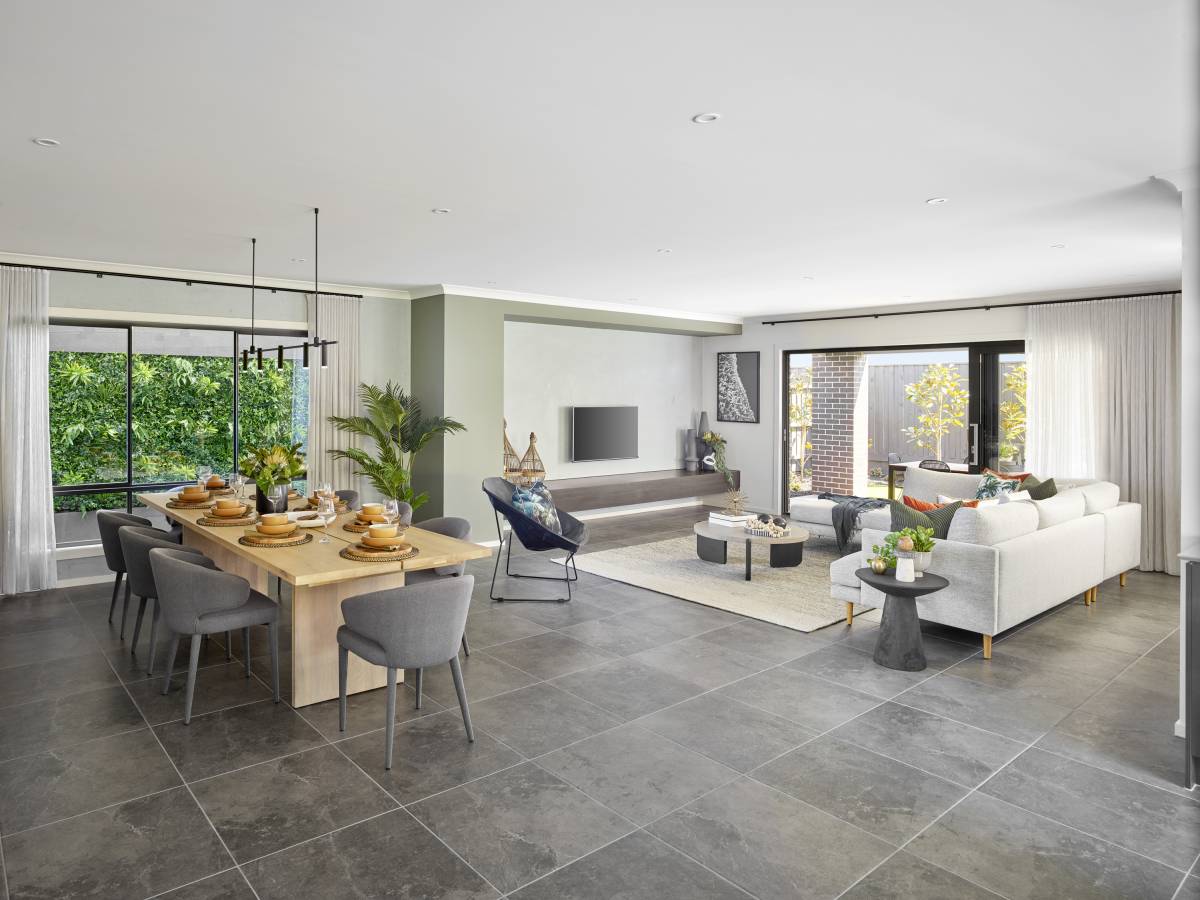 Image courtesy of Metricon
When decorating how do you best create a cohesive look for communal spaces and individual areas?
Continuity of colour and furniture style is the key to a cohesive home. Allow your children to select their own décor items but do this with the use of accessories, as they're interchangeable, and you can change them when their style does.
For instance, if your child loves yellow, opt for yellow cushions or artwork in the room rather than a yellow feature wall.
Try to keep the furniture style cohesive. If your home is modern in communal areas, you want to keep a modern aesthetic in your bedroom too.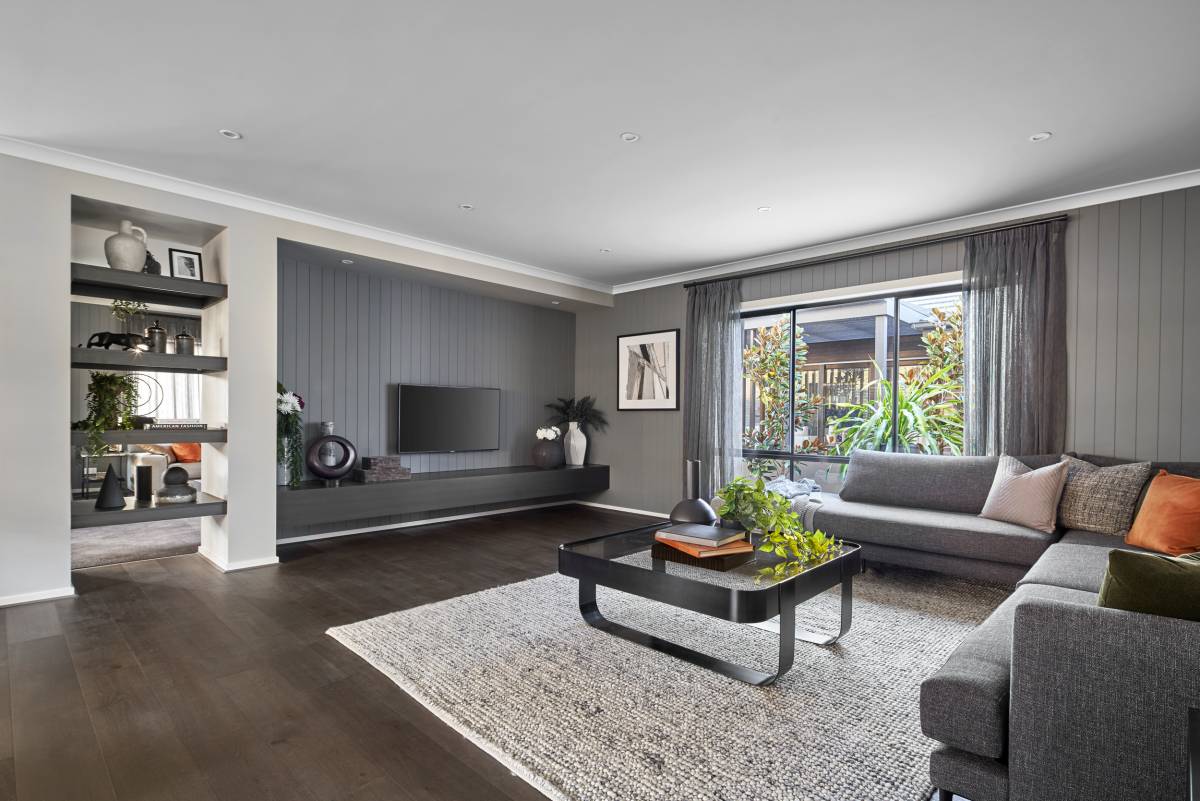 Image courtesy of Metricon
Are there any lounge room design features you have showcased as a result of buyer trends or feedback?
All Metricon homes are designed around open-plan living spaces, which is based on years of customer feedback. Lately, we have been introducing the same flooring to these living areas to help accentuate an open plan feel. For example, adding timber flooring in the lounge room with a rug as apprise to carpet and cutting off the space.
We are seeing more requests for fireplaces in living areas, to create a warm and cosy environment as well as built-in entertainment units for extra storage.