HomeBuilder. Commonly asked questions.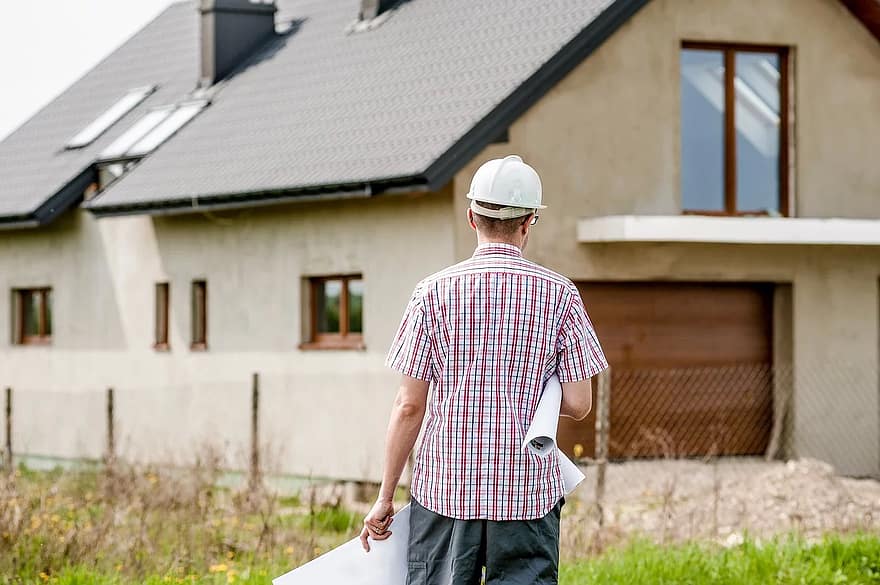 HomeBuilder. Commonly asked questions.
June 2020 in
Money Matters
Heard about the Australian Government's new HomeBuilder grant scheme, but not sure if you qualify or fully understand what it means for you?
To help, we've pulled together answers to some of the most frequently asked questions about the scheme, so you can work out if you qualify.
What is it?
HomeBuilder is a time-limited, tax-free grant program intended to help the residential construction market get through the Coronavirus pandemic. If you're building or renovating your home, you can receive a grant of $25,000 under the scheme.
How do I qualify?
In order to be eligible for HomeBuilder you will need to satisfy a number of criteria:
HomeBuilder is only available to Australian citizens, not permanent residents.
If you're going in alone, you need to be earning no more than $125,000 per year. Or, couples must have a combined total income in the last tax year of $200,000 or less.
If you're using the grant towards construction of a new home, then the value of the home and land combined can't exceed $750,000.
Alternatively, if you're using the grant to cover renovation costs, the value of your property (before the renovation) must be $1.5 million or lower and the cost of your renovation must be between $150,000 and $750,000.
Just remember HomeBuilder is not available to owner-builders. So you'll need to hire licensed builders.
Plus, it can't be used for investment properties or for some renovations, including installing swimming pool, tennis court or detached garage. But bathroom and kitchen renovations are covered.
What do I need to do to get it and what are the deadlines?
You'll need to contact the Victorian State Revenue Office, for information about when and how to apply for the HomeBuilder grant.
The acceptance date for applications will be backdated to 4 June 2020. So make sure your building or renovation contract is completed between 4 June and 31 December 2020 and that construction will commence within 3 months of signing.
Current building projects already underway prior to 4 June 2020 don't qualify for the grant.
How and when do I receive the grant?
The State Revenue Office will pay the grant directly to you as the applicant, provided you meet the eligibility criteria.
For new builds, grants will be paid in line with the timing of payments for first home-owner grants. For substantial renovations, grants will be paid once at least $150,000 of the contract price has been paid in respect of the renovation.
Can I use it as a deposit towards my loan?
Yes, you can, although you will still need to demonstrate that you have genuine savings equivalent to a minimum of 5% of the value of your property to be eligible for a home loan.
Can I get the First Home-Owner Grant as well as HomeBuilder?
Yes. Your eligibility for other home-related programs won't affect your eligibility for HomeBuilder, and you can apply for the grant on top of these including the Victorian State Government's $10,000 metro First Home-Owner Grant.
Will I have to apply for this myself? Or can a sales consultant, builder or finance broker do this for me?
Your finance broker is able to complete HomeBuilder application on your behalf, using the same process as the First Home-Owner Grant applications.
What if I am not sure if I will live in or be an investor – do I still qualify?
If you've lived in your home for a continuous period of six months, you can keep the grant. But if you move out before this time, you'll need to repay it.
If your circumstances change after you've applied for HomeBuilder, but haven't yet received the payment, and no longer meet the eligibility criteria, you'll need to notify the State Revenue Office immediately.
What will happen if the land is not ready to build on within 3 months of signing my house contract?
While construction must commence within three months of the contract date, the Victorian Government may exercise discretion where commencement is delayed beyond this timeframe due to unforeseen factors outside the control of the parties to the contract (e.g. delays in building approvals).
What type of house can I build?
All dwelling types (house, apartment, house and land package, off-the-plan, etc) are eligible under HomeBuilder.
For more information, visit: https://treasury.gov.au/sites/default/files/2020 06/HomeBuilder_Frequently_asked_questions_0.pdf