LOVE LOCAL - Meet Nick & Carol Tiu, proud residents of Peppercorn Hill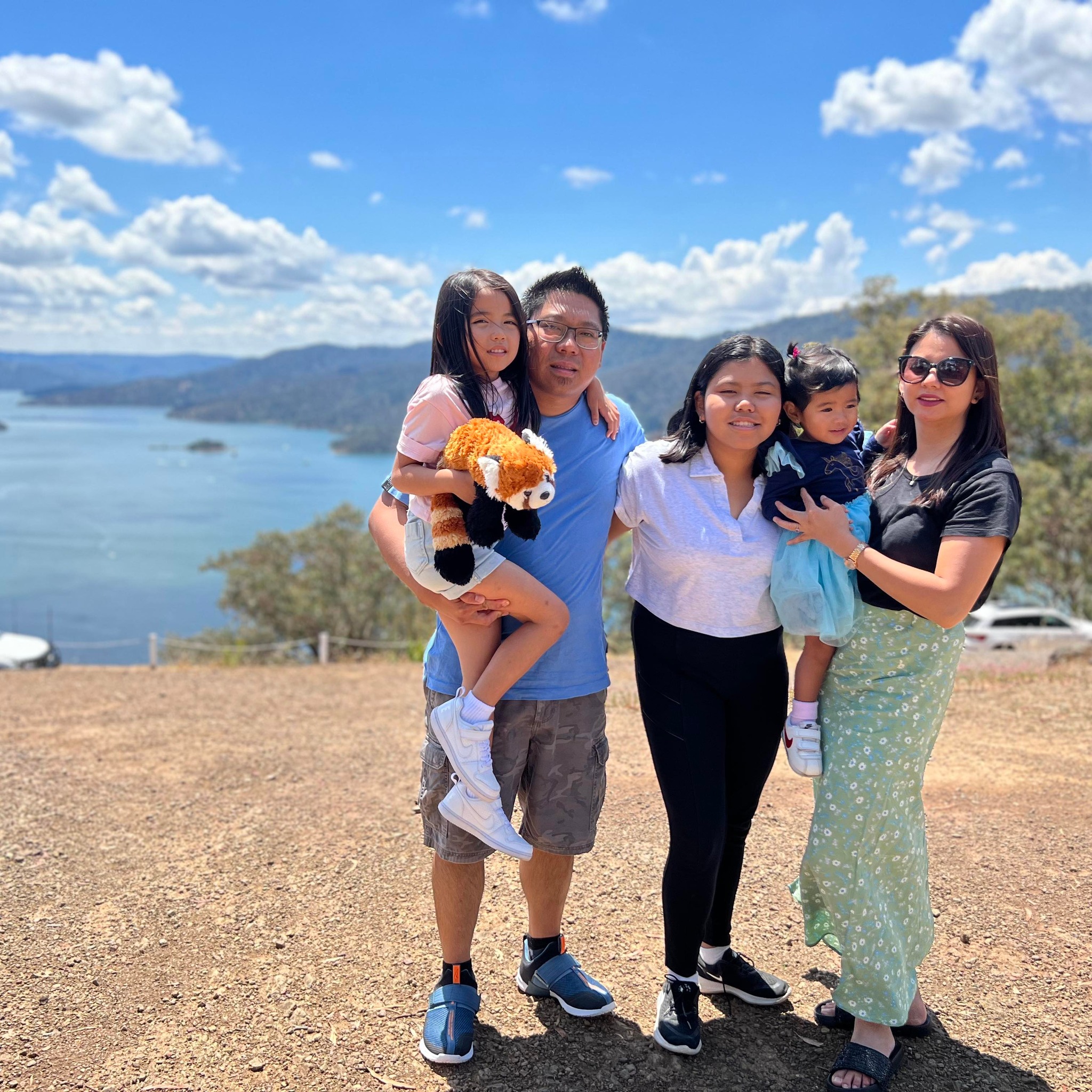 LOVE LOCAL - Meet Nick & Carol Tiu, proud residents of Peppercorn Hill
April 2022 in
Events & Local Area
LOVE LOCAL - Nickie and Carol Tiu, Peppercorn Hill Residents
Qualified engineer, Nickie Tiu, works at Ford's Broadmeadows Plant while his wife, Carol, is a member of the Production team at Ingham's in Thomastown. Currently living in their own home in Mernda, the couple had been looking to upsize so they could accommodate a growing family, and finally took the plunge on a block at Peppercorn Hill in Stage 15A in last year
We took this opportunity to chat with Nickie to discover what made them choose Peppercorn Hill.
There are so many factors to consider when purchasing land and building your own house. What made you choose Peppercorn Hill? 
"Well, first and foremost we really love Peppercorn Hill's location. There's direct access to the Hume Highway which makes it incredibly convenient for both of us to get to work. Plus, it's not too far from Mernda and Epping which means our kids won't need to transfer schools when we move into our new house. And of course, we're also really looking forward to having access to over 50 hectares of stunning park land and recreational spaces – perfect for our overly energetic kids!"
The sales process can sometimes be a pretty overwhelming and daunting process. What have been your biggest challenges so far? And how has the Peppercorn Hill Sales Team helped you and supported you along the way? 
"I would have to say our biggest challenge right at the outset was trying to find the right block of land that would best suit all our needs – both now and into the future. We also really had our hearts set on securing decent sized block with a lot of green space around us. Anyway, Matt and Deb helped us every step of the way. They kept us informed about upcoming releases and were amazing in terms of guiding us through our selection process, explaining the various pros and cons of each block we considered, which made it so much easier for us to reach a final decision."
What have you decided you want to build on your new block?
"With a growing family, we're planning to build a double-storey house on our block."
Who is your builder and how did you select them? 
"We spoke to a lot of builders and explained our requirements to them before finally landing on Metricon. Ultimately, we were really impressed by the company's reputation and also their flexibility, which made them seem like a great match for us."
Any tips for anyone thinking about building their own home?
"Totally. We followed one simple rule – work to your budget. For us that meant identifying our priorities up front and working out what elements of our home design were 'must haves' versus 'nice to haves', which really helped us to adhere as closely as possible to our set budget."
When do you expect to move into your new home? 
"Fingers crossed we'll be in our new house by mid-2023!"
What are you most looking forward to about living at Peppercorn Hill? 
"We're really looking forward to living in a home with more space and to spending time outdoors exploring all the Estate's massive parklands."
Would you recommend Peppercorn Hill to your friends and family? And if yes, what would you tell them? 
"Yes! Totally! Peppercorn Hill offers everything a growing family could possibly need and the Masterplan is far and away one of the most impressive of any of the residential land developments  in and around Melbourne's North. And convenient access to the Hume Freeway and the Donnybrook Train Station are both huge pluses for us!"