Meet Danielle Green, Local MP for Yan Yean.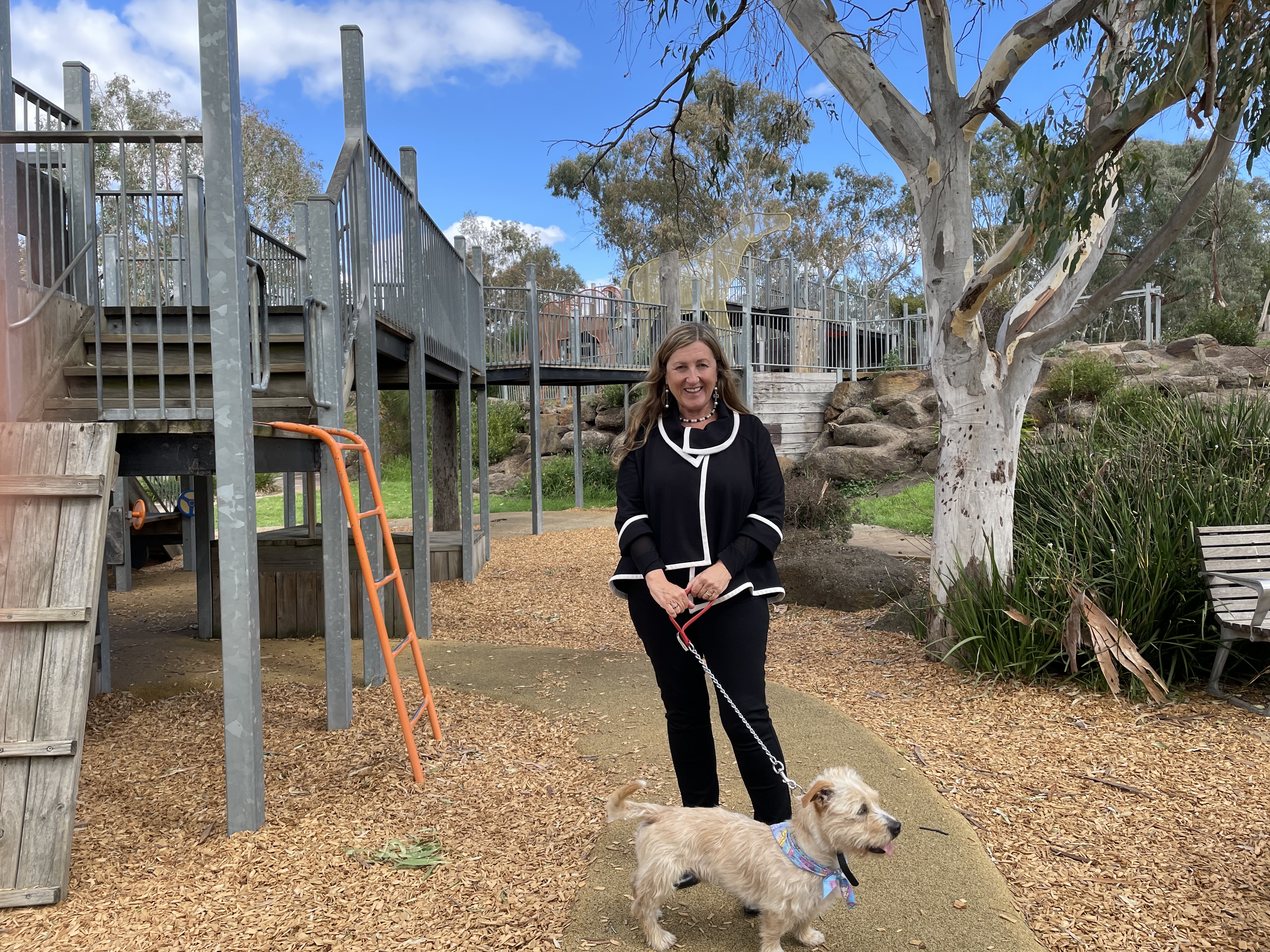 Meet Danielle Green, Local MP for Yan Yean.
January 2022 in
Meet Your Neighbours
Love Local.
Meet Danielle Green, MLA Yan Yean.
This month as part of our LOVE LOCAL series, we took the opportunity to chat with popular local MP, Danielle Green, about her path to becoming a politician, her work in and around the local electorate and what she and her family love most about Donnybrook.
Tell us a little about yourself – background, family etc? 
I grew up in Regional Victoria, before moving to Melbourne's North to work and study. I've raised my two sons in the North and they've remained in the North too. My older son works in community health with his partner working for a northern local government.
My younger son works for Winslow Constructions and has helped build many subdivisions in our growing suburbs. His wife is a doctor who migrated from Colombia. My husband was born and raised in the North and played Aussie Rules for many northern clubs for a mind-boggling 50 years! He's still sports-mad and also works parttime for a social enterprise.
Our family's experience of living, working and playing in the North helped me to understand the needs of our diverse community. Over the 19 years that I have represented the Yan Yean electorate, I've seen it develop from small towns and farms into growing suburbs like Doreen, Mernda and now Donnybrook.
Where do you live in the electorate and how long have you lived there?
In the early years of my time as an MP, our family lived in Diamond Creek, before moving to a larger family home in Doreen. As the boys left home, my husband and I have downsized back to Diamond Creek.
We've always been members of our local football and netball clubs, and the RSL sub-branches in Diamond Creek and Doreen. I've also been a long-serving member of the CFAs at Diamond Creek, Doreen and Wattle Glen. I was on active duty during Black Saturday and its aftermath.
How long have you been the local member for Yan Yean?
I've represented Yan Yean in the Victorian Parliament since 2002. I have recently announced that 2022 will be my last year in the Parliament, but I'm determined to be a strident voice for the people of Yan Yean, every day until the November election.
In this time, the electorate has seen the construction of over a dozen new schools and early learning centres, and the upgrade of many others. Kalkallo Common Primary is a brand-new school, and Hayes Hill Primary in Donnybrook is due to open in 2023. More than 15 new fire stations have been built including at Kalkallo.
Numerous rail upgrades have also occurred, including the return of rail to Mernda after a 60-year absence, and a rebuild of the Donnybrook Station, as well as the introduction of new bus services.
Community Hospitals to be built at Craigieburn and Mernda will provide health services close to where they are needed most.
What led you into politics and becoming an MP?
I'm the eldest of four sisters from a very community-minded family, which instilled in me strong social justice values; my grandparents used to say, "if you see something's wrong in your community, don't sit back and complain about it – get in and work to fix it!"
Some of my teachers at school complained that I talked too much, had too many friends and was a stickybeak! Such traits - which may have been considered negative at school – are necessary for being a local MP. These traits have enabled me to speak up, problem solve, network with many people and maintain a constant curiosity about local issues, with a drive to get things done.
What do you see as the biggest challenges and opportunities facing your electorate right now – apart from the pandemic?
The pandemic has delivered both challenges and opportunities. Reflection on the pace of life has allowed some to discover that they have a deep yearning to work at or closer to home.
Some also want a quieter life, so have a desire to live away from the hustle and bustle, moving to regional towns/cities and outer suburbs like Donnybrook.
What is the best/worst thing about your job?
The best thing about my job is having the ability to effect change, to make people's lives easier and better. I'd say the worst thing, however, is the time pressure which makes it difficult to spend time with loved ones.
I've absolutely loved representing the people of Yan Yean, but I also look forward to spending more time with my boys and my 81-year-old Mum, as well as being able to focus on taking care of my husband as he recovers from surgery.
Favourite places to eat in and around Donnybrook? 
People drive long distances to have a parma and pot at the Springs Hotel in Donnybrook.
Just down the road, the Whittlesea Bakehouse is one of my favourites – it's been awarded Best Vanilla Slice in Victoria for the last two years, at the Baking Association of Victoria's Victorian Bakery Awards.
Turner's Bakehouse in Mernda is another fantastic local eatery, with brilliant coffee, cakes and an outstanding lunch menu.
My Team and I (pre-COVID) were also lucky enough to sneak in a wonderful lunch at Marnong Estate in Mickelham – the views are as fabulous as the wine!
Favourite things to do in and around Donnybrook?  
The views of majestic ancient red gums to the east, and the Sherwin Ranges to the north nestle up to some fabulous public parks. These include Kinglake National Park, Yan Yean Reservoir Park, Plenty Gorge Park and Tourorrong Reservoir Park, which all offer great natural experiences.
When I have little ones in town, there are also so many great local playgrounds to enjoy – at Donnybrook itself, at Wallan (which includes waterplay), Mernda Villages (which is horse- themed) and Diamond Creek (with nature play and a salute to the town's mining history).
In summer, Whittlesea is home to Funfields – Victoria's largest waterplay park (which even rivals the theme parks in the Gold Coast.)