Our top 10 DIY projects for your home
Our top 10 DIY projects for your home
May 2020 in
Design Inspiration
Thanks to social-distancing regulations, we're all spending way more time at home. So why not take advantage of the opportunity to roll up your sleeves and tackle a few value-adding DIY projects around the house.
Check out our top 10 easy home improvement ideas that you can start right now – from decorating to storage to lighting and more – which cost little, but yield great results, guaranteed to save you money in the long term and add value to your home.
Paint job
Give one or more walls a burst of brilliant depth (or wash away your decorating sins with virgin white) just by picking up a paint can and repainting them. Or simply touch up on any scuffed or marked paintwork around the house. Places such as skirting boards and door frames are usually the first to show some wear, and it's amazing what a fresh coat of paint can do. But don't forget to use masking tape to ensure crisp, straight lines around tricky areas like switches and sockets.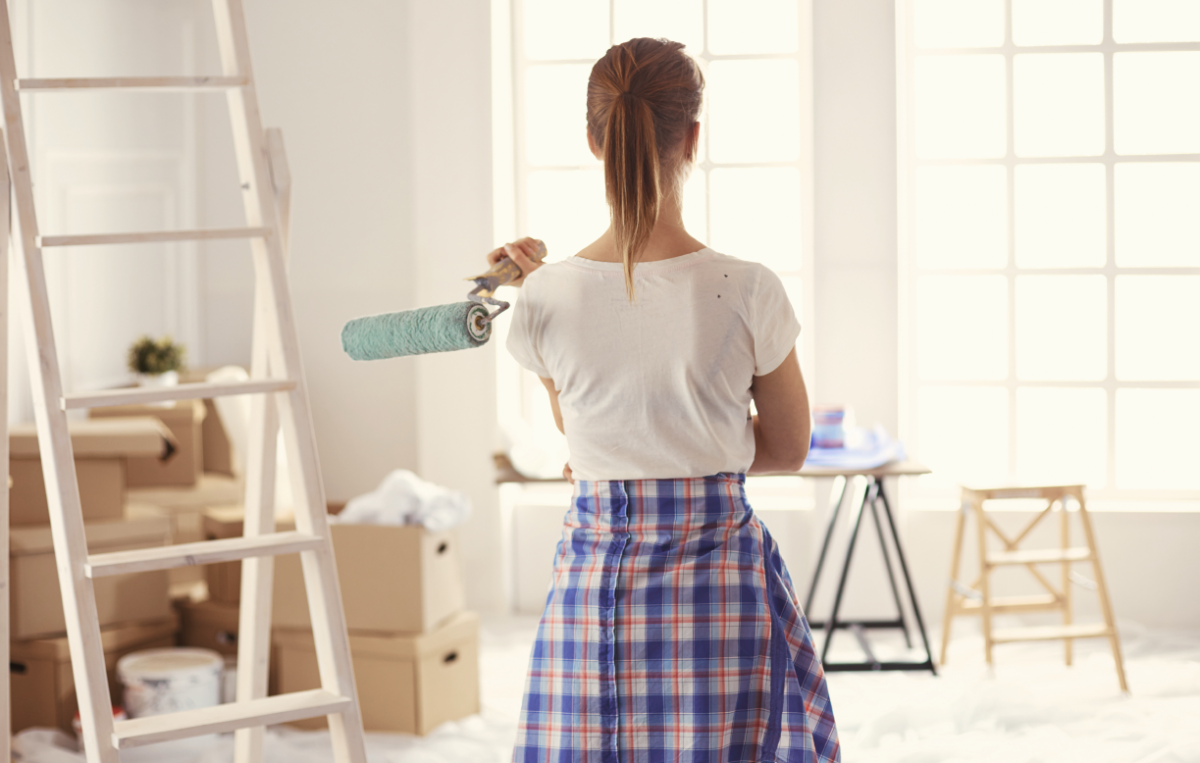 Wallpaper wonders
If you're feeling bold and want to tackle a bigger makeover, why not take the plunge and redecorate a room with wallpaper? You don't even have to cover every wall to make a dramatic change. Papering only a single wall will do, and will also make the project more affordable. Plus it will reduce the time, effort and mess of papering an entire room.
Whether you want to try papering an alcove, a feature wall, or the whole room, be sure to prep the area well and buy enough rolls of paper to allow for pattern matching and any mistakes. Some papers can be hard to hang, especially fabrics, rolls with uncut edges and other designer papers. Always check the hanging instructions and ask the salesperson about the difficulty level. If you're a novice paperhanger or fall in love with a super-expensive paper, consider hiring a professional.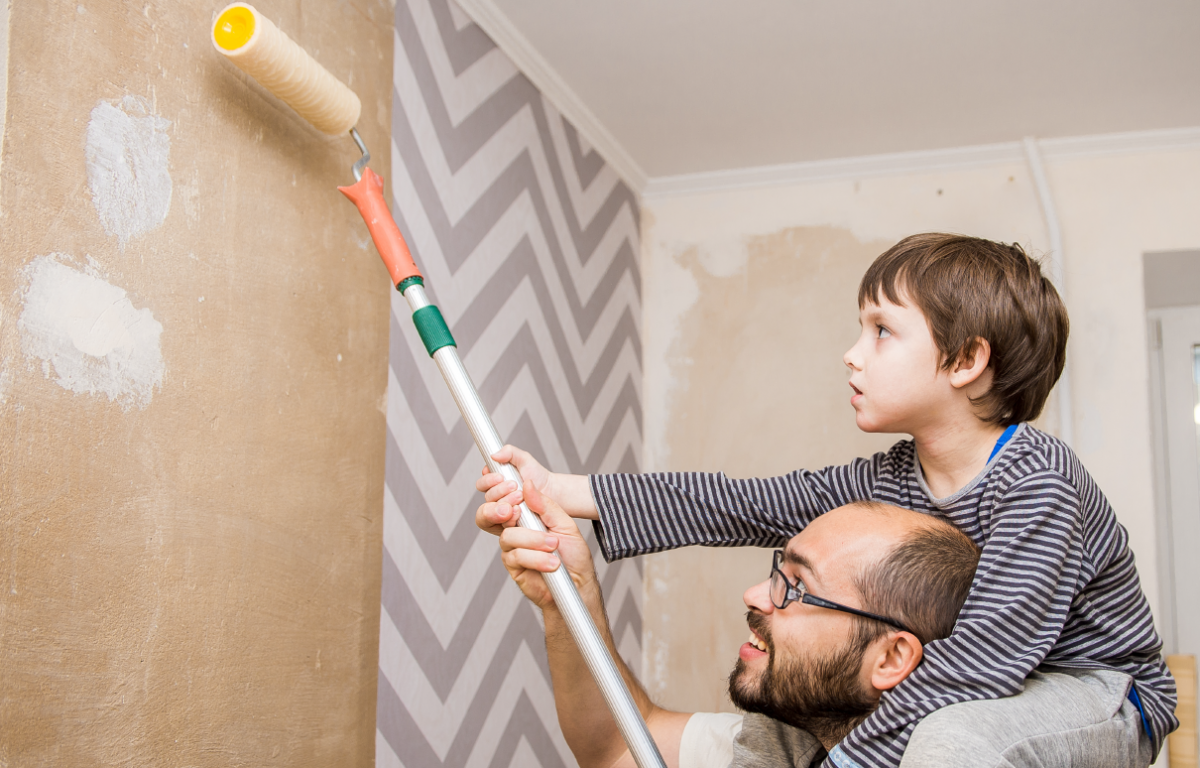 Window dressing
Hanging new curtains or blinds is another great way to change the look and feel of a room instantly. But if you plan on installing a window blind yourself, make sure to carefully measure the area before cutting the blind to fit and use sufficient wall fixtures to make sure it's sturdy.
For an inexpensive and stylish option, you might also consider applying a decorative window film. They come in a wide range of patterns and designs, and are ideal for rooms requiring privacy without shutting out natural daylight.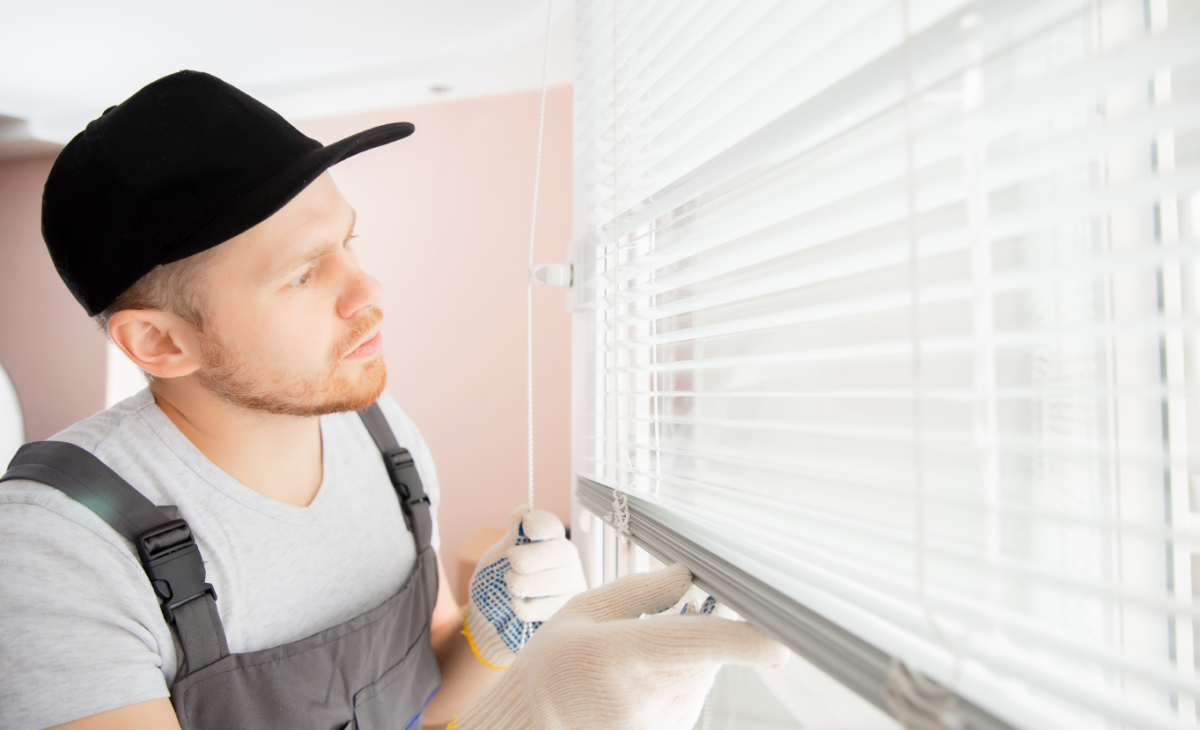 Drab to fab
Have a go at upcycling a preloved piece of furniture. Whether you decide to paint, decoupage or alter the design, there are countless ways to give furniture a new lease of life and make it fit in with your existing décor.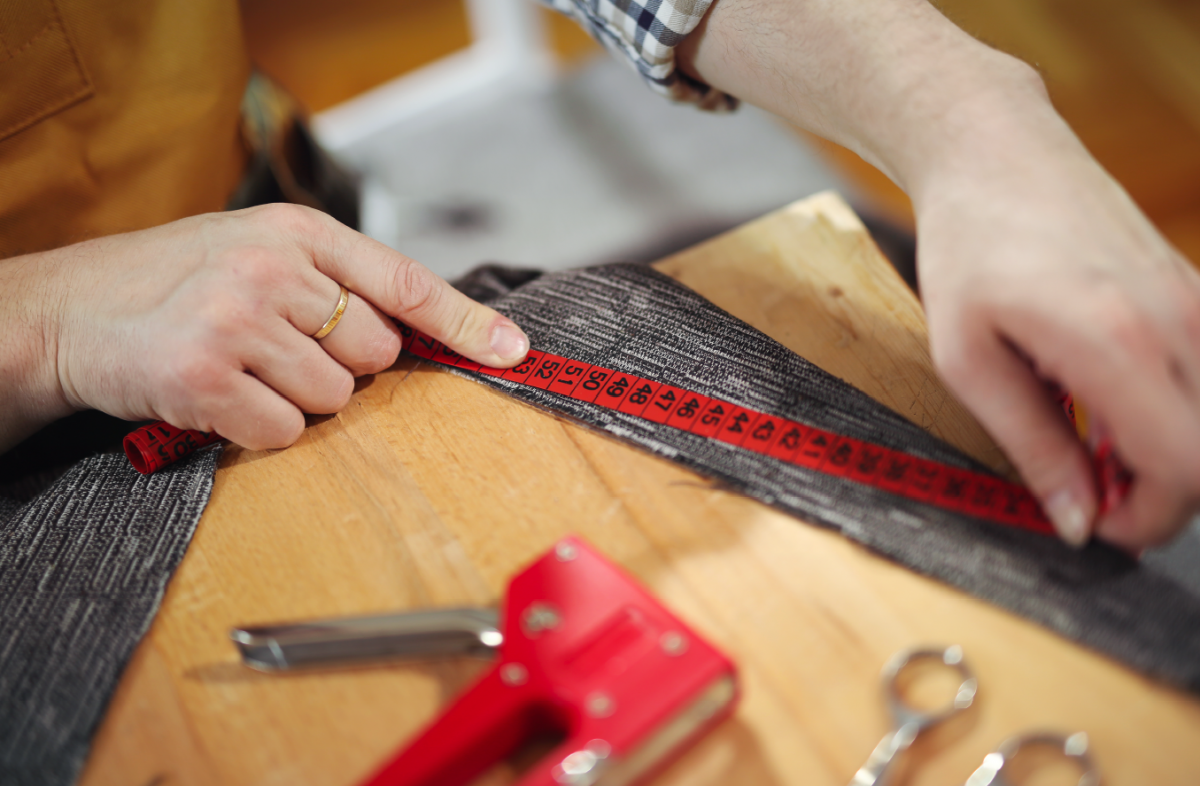 Picture perfect
Get creative and hang your own gallery wall to showcase your favourite family snaps or artwork. We suggest using sheets of paper or masking tape on the wall to plan out the positioning of the frames before hanging them to ensure you're happy with the layout.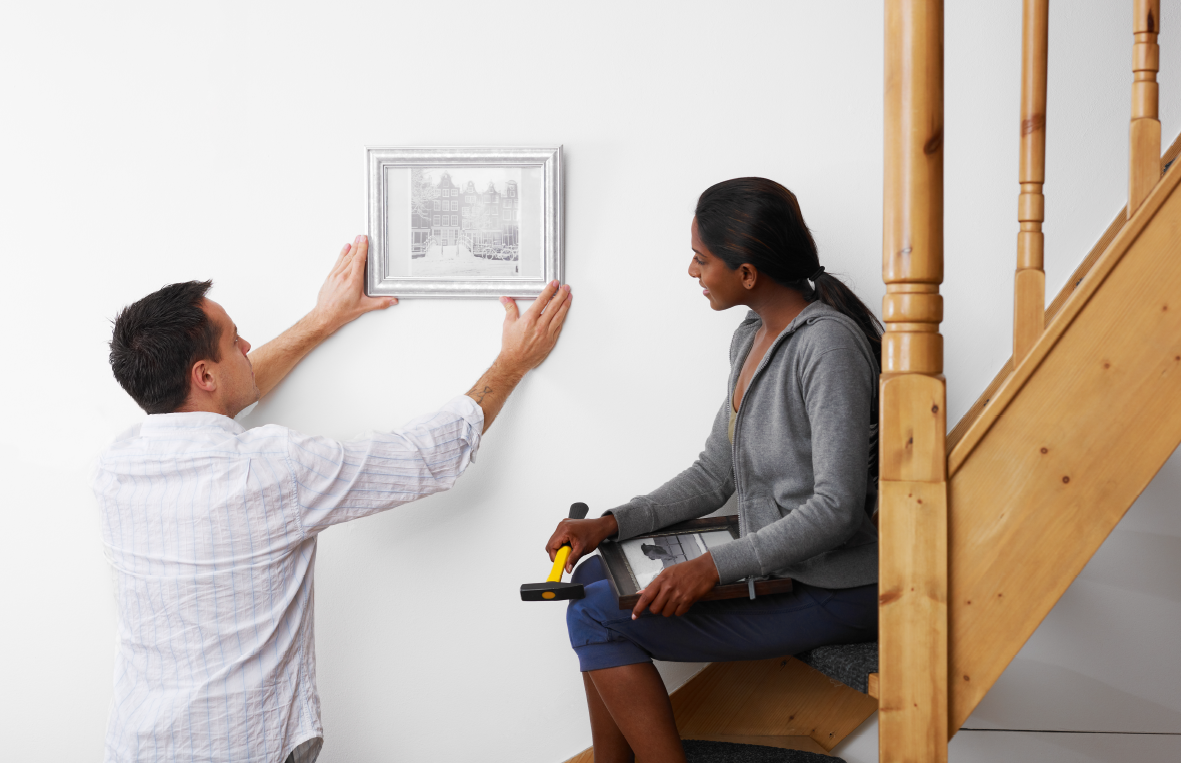 Light it up.
And once you've hung your pictures, rail track lighting is a great way to highlight them, as well as being practical and decorative. Track lighting lets you put light exactly where you need it – on countertops, walls or objects, so you can brighten just about any area. The tiny halogen bulbs emit a dazzling white light that illuminates colour brilliantly. Even better, with many systems now operating on standard household voltage, you don't have to install a Transformer – just connect to any existing junction box in the ceiling.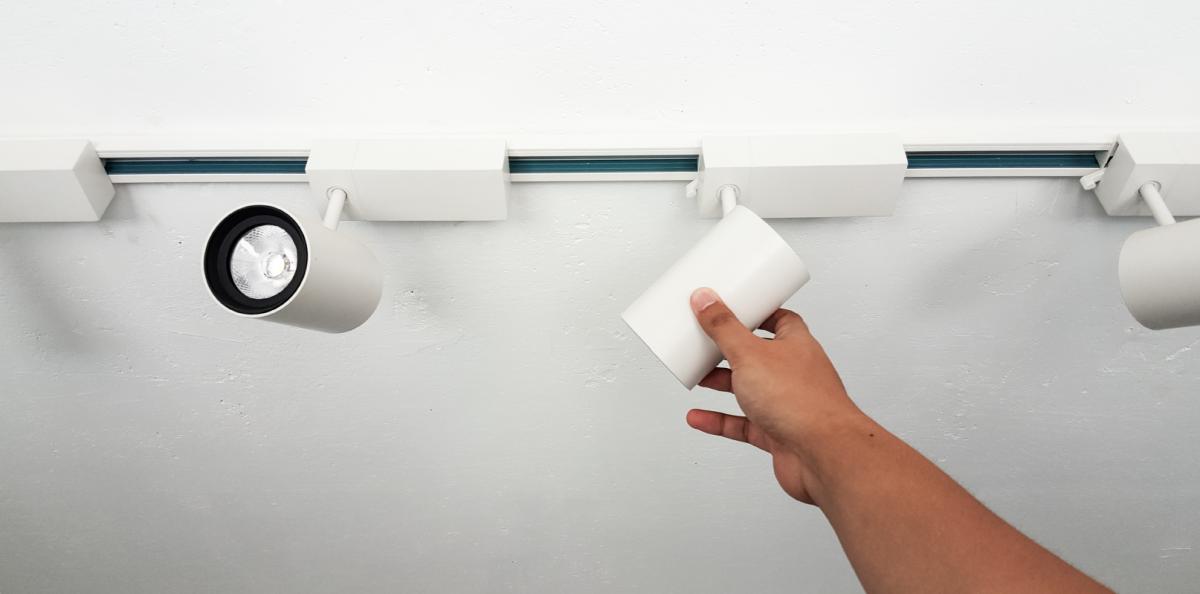 Bathroom blitz
While it may not be the most glamorous DIY job, it's one that we all need tackle from time to time! So with more time at home, why not embrace the opportunity to give your bathroom a total clean from head to toe – clean up grout, or apply a new layer, using a time-saving grout pen, remove any mould or mildew using a strong spray and unclog drains and vents. Also wipe down the shower screen after you use it to remove any soap scum on the walls and glass doors.
And when you have finished cleaning, give your bathroom an instant makeover by adding some luxury items such as fresh plump towels, handmade soaps, a candle, plant or fresh flowers and some boutique bath products.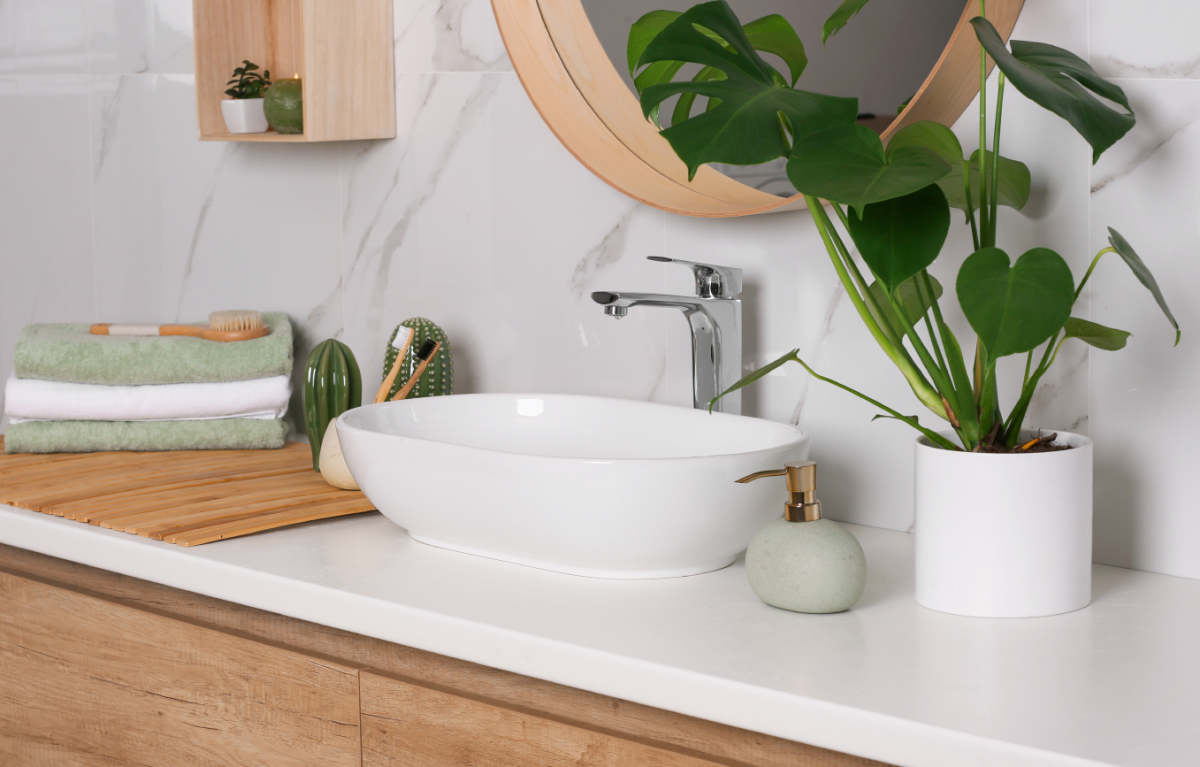 Top tiles
If you feel like taking on a bigger challenge, why not tile a small splashback area in your bathroom or kitchen? Make sure you have a tile cutter, tile spacers, grout, adhesive and a spreader, as well tile trim to finish off the area neatly.
Keep it simple and stick to a small square or rectangular area if you haven't tiled before, and always remember to wipe away any excess grout and adhesive as you go to stop it hardening onto your tiles.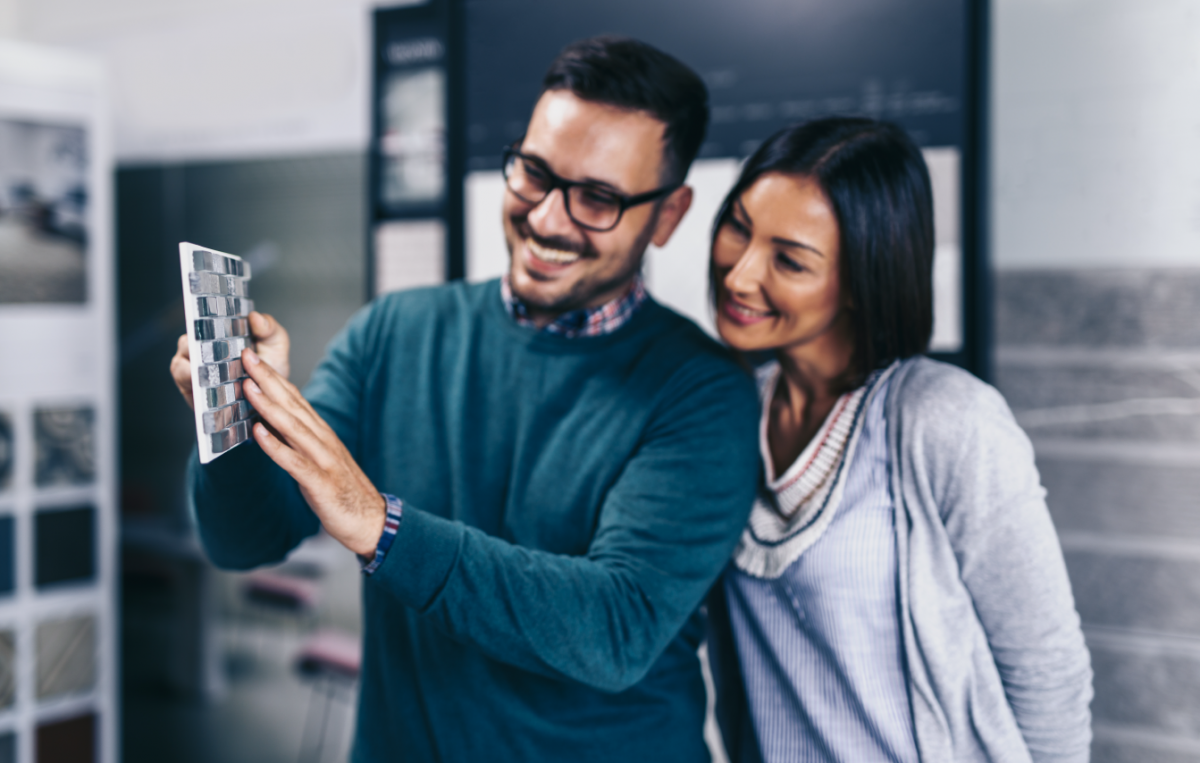 Kitchen rollouts
Rollouts are a great way to turn wasted space deep inside cabinets into accessible storage space, making them one of the easiest and most satisfying kitchen upgrades, by bringing everything that's tucked out of sight at the back of the cupboard right to your fingertips. There are plenty of moderately priced options online or at hardware stores like Bunnings. Simply mount them to the existing shelves in your cabinets with screws.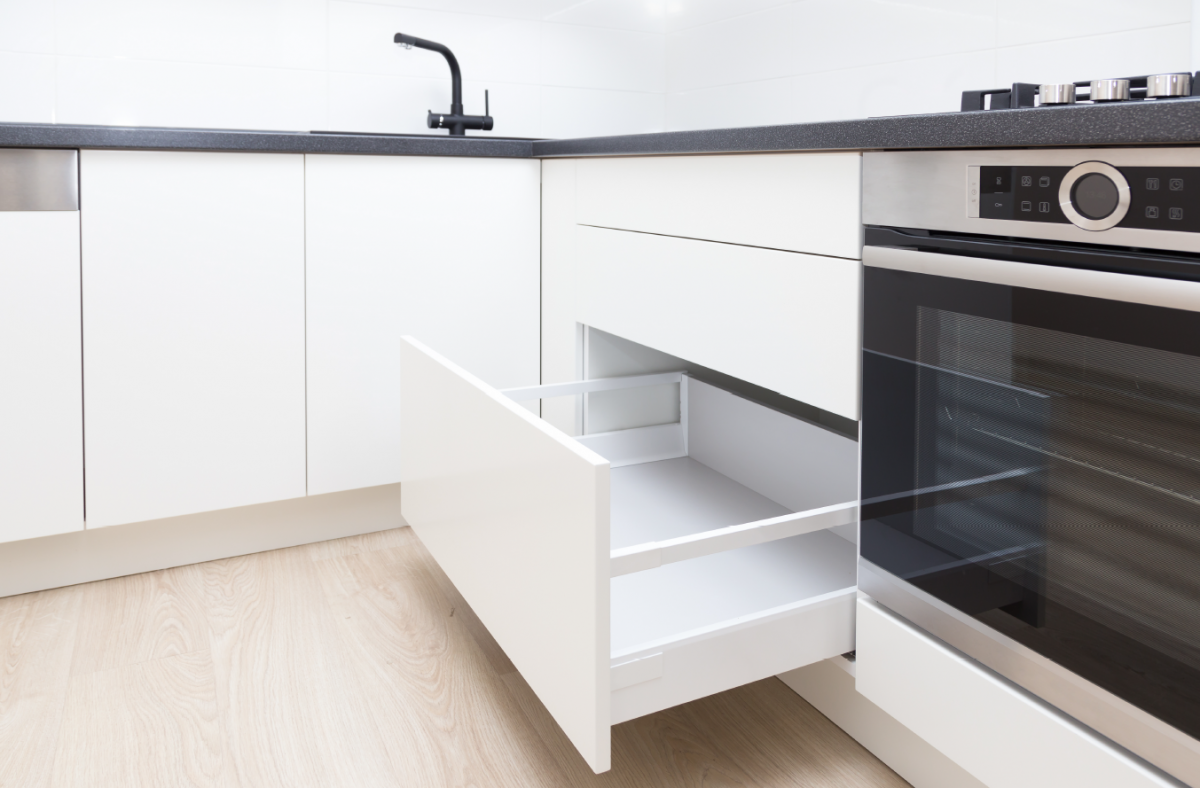 Out of the Closet.
While we're on the subject of storage, you don't have to spend a fortune to have a neat closet either. Wire shelving systems are inexpensive, practical and easy to install. They increase your storage space and simplify cleaning too. Almost everything hangs on the walls, keeping the floor clear for easy vacuuming. And the wire shelving won't collect dust like solid shelving does.
Anyone can install a wire wardrobe storage system with only a drill, a level, a hacksaw and basic hand tools. Begin by measuring your wardrobe dimensions. At homeware centres, you can find basic kits with a full complement of shelves and clothes rods priced from well under $100 . But if you want a more elaborate system, either begin with a kit and then add accessories, or build a custom system from readily available parts. Why not visit a home centre for arrangement ideas, then plan your system by laying out all the shelves and other components using masking tape on the back of your closet wall.
So what are you waiting for? It's time to get cracking…