Outdoor furniture trends for 2023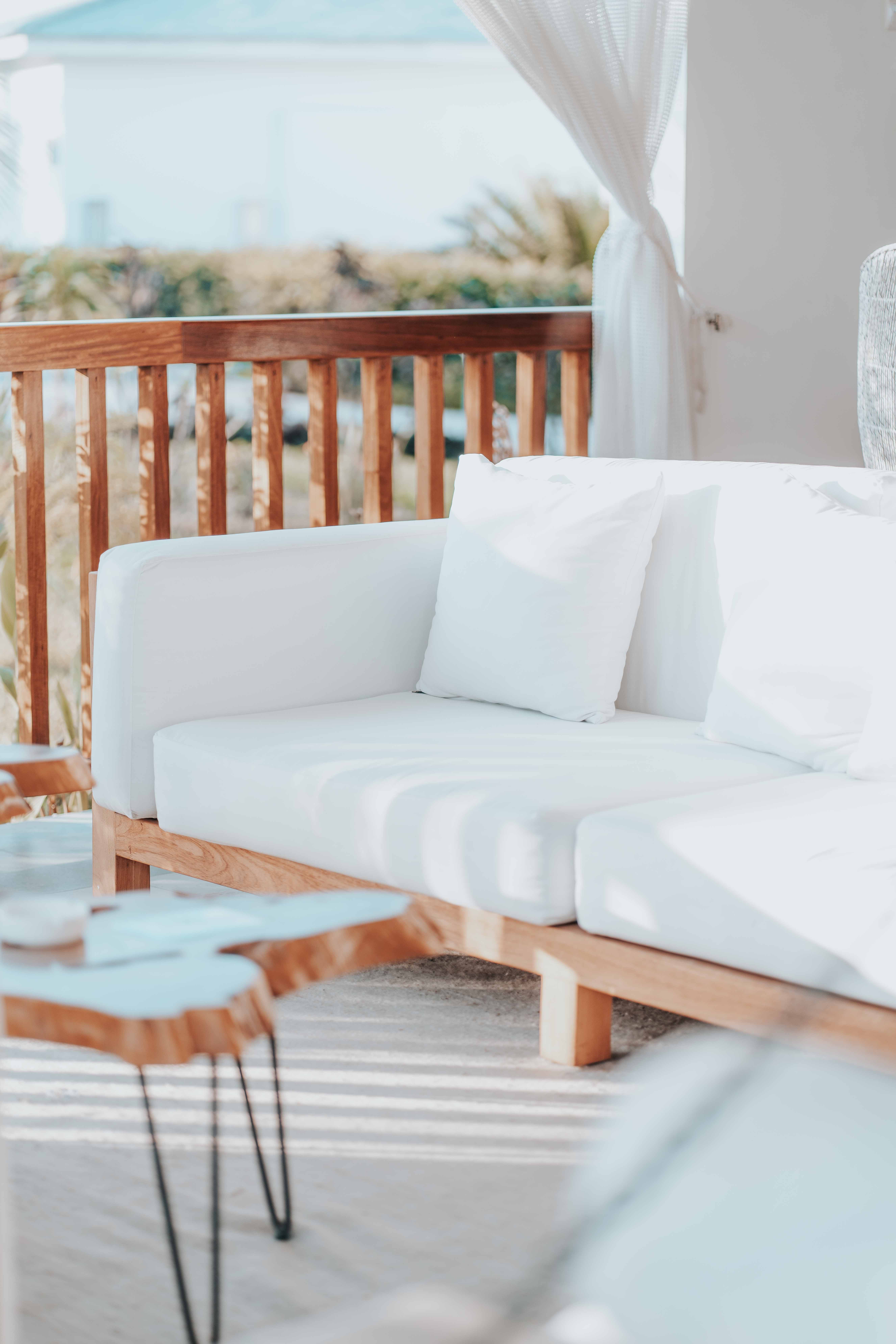 Outdoor furniture trends for 2023
February 2023 in
Design Inspiration
Top outdoor furniture trends for 2023!
When it comes to making your backyard your dream destination, the opportunities to create something beautiful and unique to your home are endless! Sometimes narrowing down the best outdoor furniture can be tricky with so many trends out there.
So, to make things a little easier, we've pulled together the top emerging outdoor trends for 2023! From laid-back coastal to cabana-striped everything, these trends feature classic design elements in ways that feel fresh and inspired!
Setting Up Your Outdoor Space
To get you started, we've included some great tips for setting up your outdoor space.
Look for grounding and space-defining pieces. If your outdoor space is on the larger side, plan to break up the space with a few well-placed pieces like one or two statement pots, or decorative tiling for your lounge seating area.
Continue your indoor aesthetic to the outdoors. If there's one thing that truly hits home when looking at the outdoor furniture trends for 2023, it's that this year is largely about making your outdoors a seamless extension of your indoor space. Whether you fancy a look that's modern, rustic, farmhouse, or traditional, it's easy to find outdoor styles that coordinate with your overall aesthetic and help connect your outdoor space with the rest of your home.
Maximize the space for end-use. If you're working with limited space, like a small patio or balcony, think about how you're most likely to use the space. Do you want a quiet place to relax in the sun, a small table to entertain friends, or just a garden bed? If you plan your space around your outdoor activity, you're guaranteed to get the most out of it.
Durability is key. Australian weather is mercurial, and your outdoor furniture needs to endure a wide variety of conditions. If your outdoor area isn't covered, you'll need to take into account how both the sun and rain are likely to impact on what you buy. So, it's definitely worth investing in good quality, stylish, weather-proof furniture and fabrics that will be guaranteed to last longer.
And now for the key trends
Mesh. Retro is back! And the latest product of the '70s revival, mesh accents are back with a twist. Metal cut-outs and finely woven rattan add texture to sleek silhouettes, giving this retro design element a modern feel. Look for furniture with perforated patterns, muted colours, rope and rattan, open weaves, and sculptural silhouettes.
Inspired Botanicals. The growing popularity of floral motifs in outdoor design show no signs of abating. But to expect to see a more stylised approach, with an emphasis on vibrant colours, floral textiles, unique accent chairs, and painted ceramics.
Coastal Chic. A timeless favourite, the best way to achieve this breezy style is by choosing wicker furniture, livening up neutral colour schemes with touches of greenery, and looking for pale woods, paired with crisp whites and tranquil sea-glass hues for an effortless ocean-inspired look.
Cabana Stripes. If your outdoor layout includes a pool, cabana stripes are making a bold comeback. From 70s inspired banana lounges to oversized umbrellas, from classic navy blue to warm yellows, sunny cabana stripes are brightening up furniture, drapes, tiles, and more.
Timeless classics. Wood, glass and large neutral-coloured pots are all timeless and at the same time the hottest trend for the outdoors in 2023.
Minimalism. It could be time to embrace your inner Marie Kondo, declutter your outdoor space and focus on making it feel larger in perspective. Focus on having a few statement pieces rather than many bits and pieces dotted all around.
Curves. A staple in the interior design world, in the last few years curved lines have increasingly become a feature of both interior and outdoor furniture. From sofas to kitchen island curves add a more relaxed feel to any space. Organically shaped and curved outdoor furniture in soft colour palettes is perfect for creating a serene, laid-back outdoor patio space.
Rattan. Adding a rustic, boho vibe to any space outdoor or otherwise rattan and woven furniture is an easy way to instantly upgrade a space. Rattan tables and chairs are a great choice for al fresco dining, while woven baskets are ideal for storing any throw pillows and blankets. If you just want to add in a little rattan detailing, pair your plants with a stylish rattan planter.