Over 400 purchasers ready to call Peppercorn Hill home!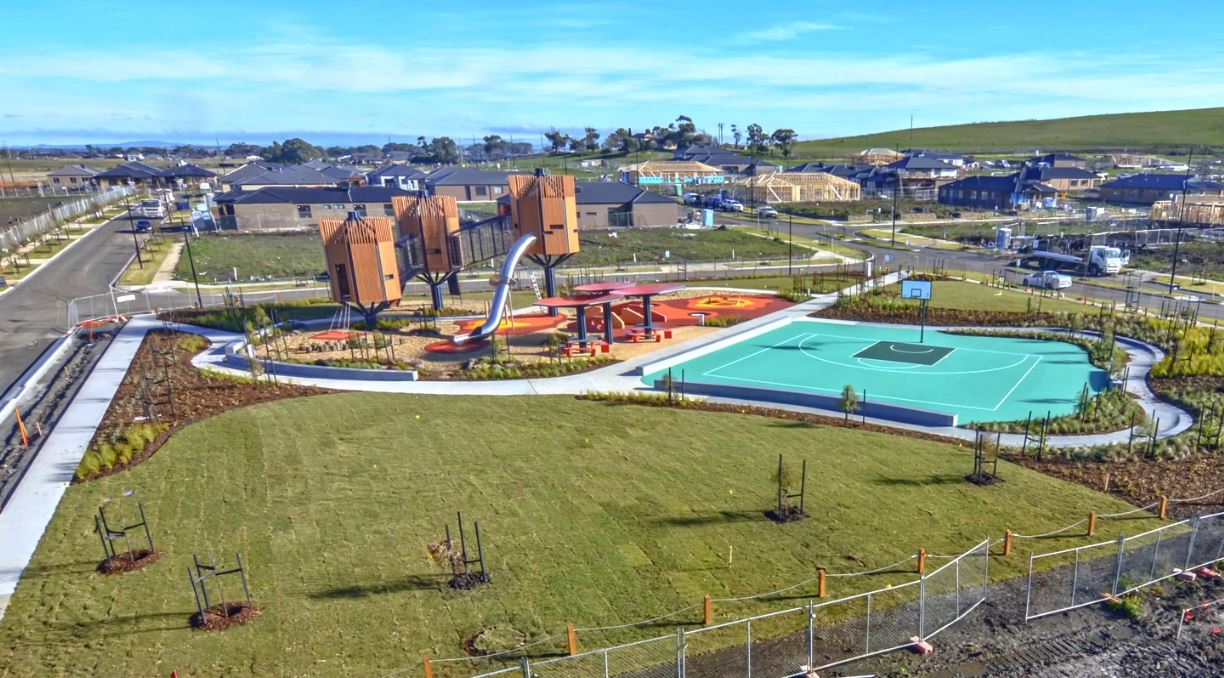 Over 400 purchasers ready to call Peppercorn Hill home!
July 2021 in
Meet Your Neighbours
Demand for new land and homes in Donnybrook shows no sign of slowing if sales at Peppercorn Hill are anything to go by.
The last few months have been huge ones for the master-planned Estate, with well over 400 lots now sold, evenly spread across two precincts – Peppercorn Hill and Eastside. 
Even better, the first residents at Peppercorn Hill are moving in and calling the Estate 'home', with several homes now nearing completion in the Peppercorn Hill Precinct. And with a further 75 new homes currently under construction, it will not be long before many more new neighbours join them!
Residents and visitors to Peppercorn Hill can also celebrate the recent achievement of some other great milestones in the past couple of months.
The most significant of these is the construction commencement of the signalised intersection on the corner of Hillview Drive and Donnybrook Road in January this year. Current works-in-progress include water and gas installation. The capping layer, conduits and agricultural drainage commenced works in May 2021. At this stage, the new intersection is scheduled to be open to the public in early 2022 which is great news for the Estate's future residents and passing traffic.
And if that is not enough to put a smile on face of Peppercorn Hill's residents, lovers of the outdoors will also be delighted to hear that construction of the Estate's first park – Peppercorn Park, is now complete, with the recent installation of the three main towers and a slide which form the park's main focal point. Located in Peppercorn Hill Stage 2, on the corner of Albury Avenue and Briggs Street, Peppercorn Park is perfect place to make the most of the great outdoors. As well as play equipment, the Park also features a basketball court, seating, and plenty of open space, and is expected to open to the public in Spring 2021 – just in time for the Estate's first residents to enjoy.
In other highlights…
Stages 1, 2, 3, 4, 5 and 6 in the Peppercorn Hill Precinct are complete and titles have issued for all six stages, with the result that construction of many new homes is now well underway.
Over in the Eastside Precinct, we are excited to announce that civil construction in Stage 7 has been completed. Concrete footpaths and asphalting works are now finalised. The Authority compliance process is also now complete with Titles for land in Stage 7 having been issued and settlements likely to occur across July and August this year.
And it's also positive news for purchasers in Stages 8 and 9. Civil construction commenced in January 2021, with works progressing well during the month of May 2021 where sewer, watermain and subgrade excavation was completed. The capping layer, along with conduit and agricultural drain installation commenced in May 2021 and will continue in June 2021.
Civil construction in Stage 10 also kicked off in April 2021, with bulk earthworks being completed in May 2021 and drainage and sewer works now underway.
Finally, civil construction for Stage 11 has commenced with bulk earthworks now underway.
All this means that we can look forward to seeing a LOT of new homes start to go up over the next few months as the Estate really starts to take shape!
The Peppercorn Hill Sales Team