Peppercorn Park is open for play!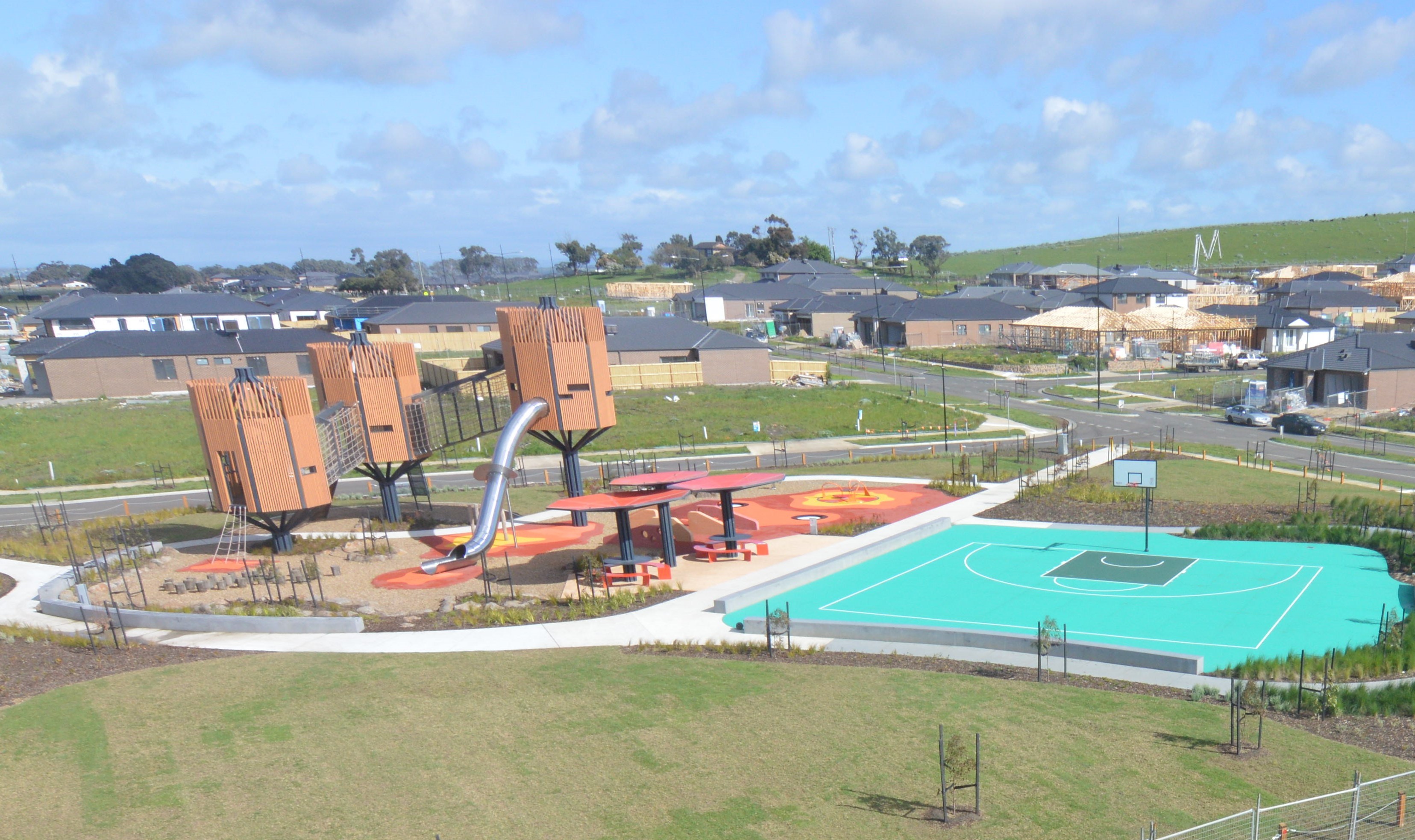 Peppercorn Park is open for play!
October 2021 in
Events & Local Area
PEPPERCORN PARK IS NOW OPEN FOR PLAY!!
Peppercorn Hill is a community that has been designed with families in mind, and once completed will have everything a family will need, with the newly opened Peppercorn Park being just the beginning.
Setting a high standard for what's to come at the Donnybrook community, the playground is a fun new addition for all residents and families in the area.
Located on Albury Avenue within the southern end of the community, the new park is the first local feature to be developed, giving residents just a taste of how the family friendly community will come together in the near future.
Featuring a merry go round, mini trampolines, climbing ropes and frames, plus large lookout towers complete with an amazing slide, this park will be loved by children of all ages!
Plus, RubberTough Industries have installed brightly coloured soft fall flooring so the little ones can play safely!
There's even a half basketball court, paths for scootering, and plenty of lawn space for a park picnic. Not to mention free Wi-Fi for anyone who wants to stay connected while enjoying the outdoors. Parents will also love that there is a shaded picnic area for everyone to retreat to when it's time to enjoy a packed picnic lunch!
Peppercorn Park is also surrounded by 4,700 newly planted shrubs and trees that will continue to grow and mature over the coming months, including Peppercorn Tree's which link back to the community's identity.
Watch Peppercorn Park come to live in our amazing time lapse!
https://vimeo.com/624957520